BY JOHN CHRISMA
For young Lowssen Catchman from Tenakonga village in the North East Guadalcanal, trapping and selling wild birds has generated little income for himself and his family.
Catchman was regular bird street seller since 2019 when he was still in grade three at Tenakonga Primary School.
He said that they used string traps to catch different types of birds, especially the white Cockatoo and the yellow neck talking parrot.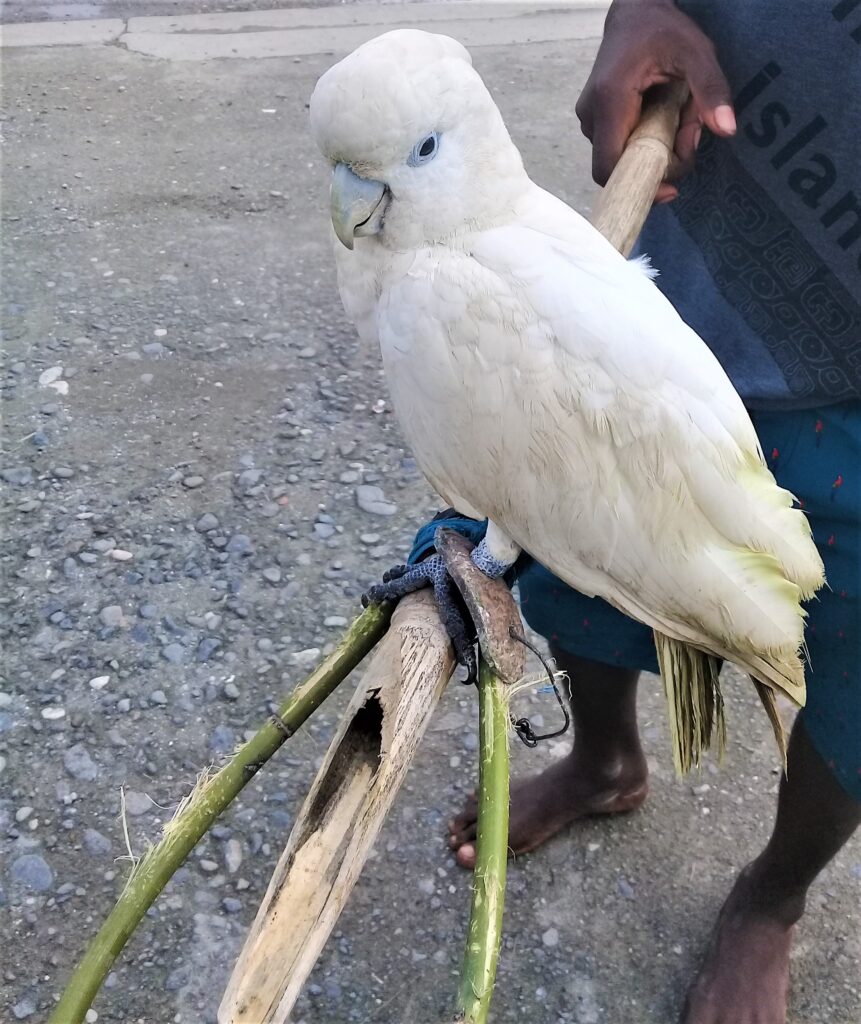 "From my experience, If we put about twenty to thirty traps for the birds between those cocoa and pawpaw trees, only a few birds will we manage to trap," Catchman said.
He revealed that his biggest catch was in December 2020 where he sold 17 birds 12 cockatoo and 5 parrots.
"I sold the Cockatoo worth $$200 each and 5 parrot worth $250 each" he said
He said that a lot of people living in town have already placed their orders and which some already received theirs.
"Recently, I delivered three cockatoos with the price of $200 each and two Parrots with a price tag of $250 and I earned a total of $1,100"Catchman said.
He said that his catch for these week was a bit low due to the weather, however he managed to catch at least two cockatoo this week for his clients.
According to reports cited, Laws covering the protection and regulation of wildlife trade, including the import and export of birds, are implemented through the Wildlife Protection and Management Act (1998) of the Solomon Islands. All native species of parrots and cockatoos (Psittacidae) are listed under Schedule I, which prohibits export, with the exception of a few species listed under Schedule II.