BY JOHN HOUANIHAU
A local youth group in Central Makira, West Bauro district has ventured into copra production and local garden crops farming as a means to generate income to support their daily living.
Called the 'Manita Youth Farming', the group was originally from Manitawaniuhi Village in Ward 9, Central Makira. The association was formed in June last year 2021.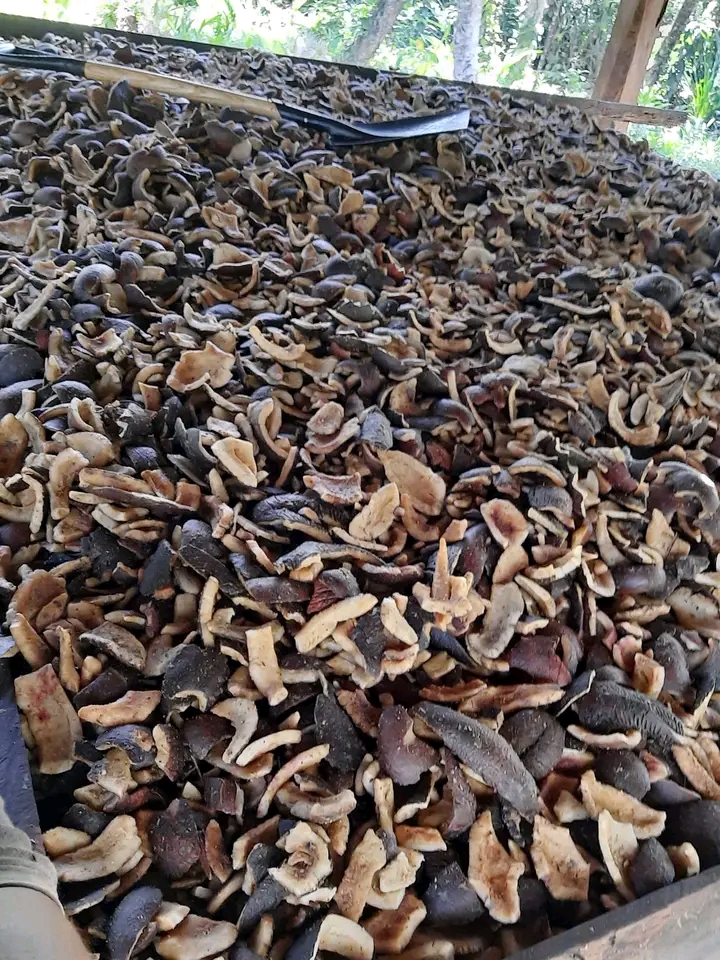 Founder and initiator Mr Dommie Getea told environment media Solomon Islands that the aim of the association is to help the youths by engaging them in activities that are beneficial for them.
He said the group mainly comprised males aged between 18-40 years old.
"We start with five members (boys) only, to date we have more than 30 members and all are male. We started last year, June 2021. The aim is to engage young people in meaningful farming activities rather than involved in anti-social activities,''
"The group mainly comprised of youths from Manitawaniuhi village.  In short, we called the association 'Manita Youth Farming Group,'' he said.
Mr Getea when speaking to environment media Solomon Islands said that they farm different types of varieties of local garden crops.
"We also produce copra. The different Varieties of crops include melon, cucumber, bean, shallot, banana, kumara, cassava, and Chinese cabbage.
"This is for their livelihood benefit and food security for the whole of Makira, this can be extended to any orders outside of Makira provinces as well,'' said Getea.
He stated that the Manita Youth farm is located in ward 9 in Central Makira West Bauro district.
"This month July the group had shipped a total of 200 copra bags to Honiara. Their previous target is 125 bags,'' he said.
Mr Getea stressed that the group sells their products through mobile marketing from Manitawaniuhi to Kirakira.
"Many of our customers are members of rural communities. The products were sold to local surrounding communities as well as those living in Kirakira station. This year the group have already made three sales and are anticipating their next mobile market or sales this month,'' he said.
He further stated that before venturing into farming and copra the group started with fishing.
"I found it somehow difficult because many had engaged in social activities, at that time we engaged in fishing. So when I introduce the farming and copra production they start to take ownership of the idea,'' he said.
"So now they welcome the idea of producing copra and are happy about the farming initiatives. They change a lot, now they respect rules put in place by the group,'' he said.
"We are looking to register the group. After the registration at company Haus for sure we will then make it an inclusive association, which would include both gender, male and female,'' he said.
In recognising the important role the group is undertaking, the Ministry of Agriculture and lives stock supported them with farming tools to boost their farming.
"We were supported with few farming tools by the MAL provincial extension department in Kirakira and the help has had a great impact on the boy's work,'' he said.
One of the many aims of Manita Youth association is to promote local food crops and sustain food security in and around Makira Ulawa province.