BY JOHN HOUANIHAU
A community Led Total Sanitation (CLTS) was launched in Tulagi Ngella, Central Island province recently, according to Robert Manebona, a CIP spokesperson.
Mr Manebona recently told Environment Media Solomon Islands that UNICEF was selected as the primary body to implement sustainable sanitation in the Solomon Islands and is led by the UNICEF Sanitation expert Mr Tai-Ring TEH (O.A.M).
He added that with the National Rural Water Sanitation and Hygiene Strategy 2015 -2020, it set a target of having 100% of communities in the Solomon Islands activated using the CLTS approach by 2020 and 80% of the country's communities achieving No Open Defecation (NOD) status by 2024.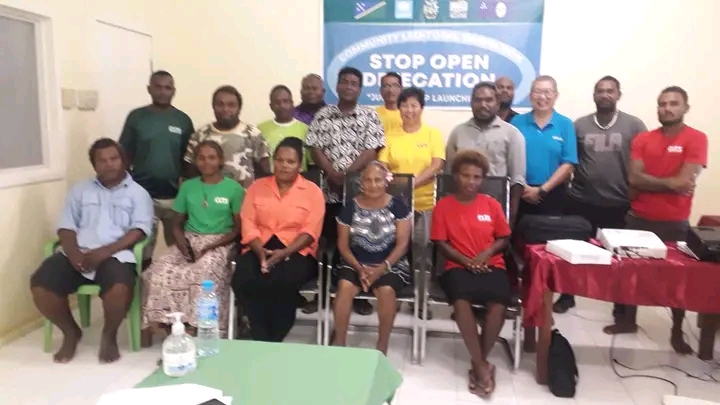 He stated that this initiative has led to the development of the Solomon Islands National Sanitation Sustainability Plan (NSSP).
Mr Manebona stressed that the NSSP is an implementation plan to scale-up the delivery of sustainable sanitation services at the provincial and national levels, as well as to improve hygiene behaviours in the communities.
According to him, it Centred on a community engagement approach that uses CLTS as an entry point, complementing it with post-ODF follow-up visits, sanitation marketing and communication techniques to raise awareness and eventually enable changes in social norms regarding Open Defecation to arrive at sustainable sanitation in the community.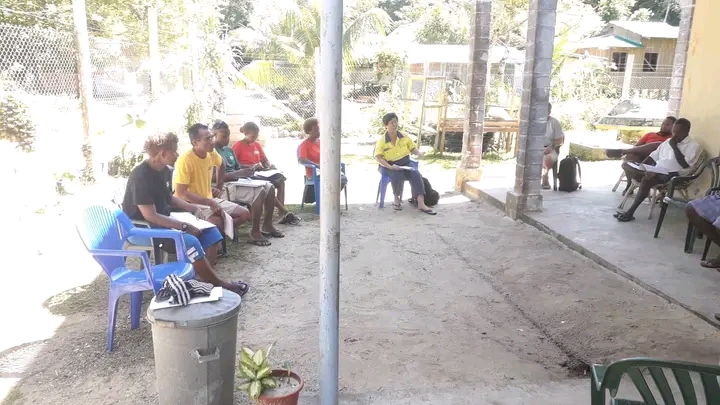 He said the NSSP was designed to be scaled up in all provinces to achieve rapid success at the country level, starting with a project-based approach or an Inception Phase (Phase 1) in Malaita in 2018, with a combination of enabling environment that included strengthening political will and improved capacity to increase uptake in each province.
He revealed that the NSSP Phase 2 will target Central Province and improve the sanitation coverage in this province through a demand creation approach using CLTS and WASH in School methodologies.
The CIP spokesperson said by the end of the project, 100% of the targeted communities will be certified No-Open-Defecation and all the targeted 4 schools within the targeted communities supported with a basic subsidy to improve their sanitation facilities and have improved knowledge and skills to make informed choices about appropriate WASH facility improvements.
He further said that the local Non-Government Organisation (NGO) Environmental Concerns Action Network of Solomon Islands (ECANSI) is selected as the local NGO to perform these important tasks.
He said the Environmental Concerns Action Network of Solomon Islands (ECANSI) was founded in May 2002, as a non-profit fully local Non-Government Organization (NGO) by several prominent Solomon Islanders.
He said it was established to promote environmental and human awareness, and action, and foster the conservation of and ensure sustainable use of natural and human resources – putting human beings as a central focus, in the Solomon Islands.
He stated that ECANSI draws strength from the experience, skills and commitment of an active board as well as from a track record of village and community approaches to development in the central Province.
He said ECANSI will advocate under UNICEF's guidance and will have a continuous presence in Russell's region with access to many of the target communities.
He told Environment Media SI that with ECANSI staff and community volunteers in the project area, the community-led approach can be continued upon follow-ups and provision of technical support after the project closes.
"Thanks to UNICEF, ECANSI SIG, MHMS, WASH, RWASH and CPG for making this eventuate in the central islands province and its people."