BY MAINE LIVETT
ISLES FREELANCE REPORTER IN GIZO
AFTER more than Ten years of inconsistent water supply, the people of Nusa Baruku community of Gizo Island in the Western Solomons, are looking forward to officially acknowledge their champion, and Member of Parliament for Gizo, Kolobangara Constituency, Mrs. Lanelle Tanangada.
As the Community's chairlady Ms. Josephine Takena said, Nusa Baruku's past water supply projects funded by other donors were not sustainable. The challenge she mentioned is people themselves, who need to embrace the importance of maintaining healthy sustainable livelihood in the community.
She recalled in the past some community dwellers willfully damaged or cut water pipes that run through their house compounds, and that action as she pointed out, stemmed from disagreement amongst villagers themselves. As a result, people suffer for years, in their daily strive to access clean water.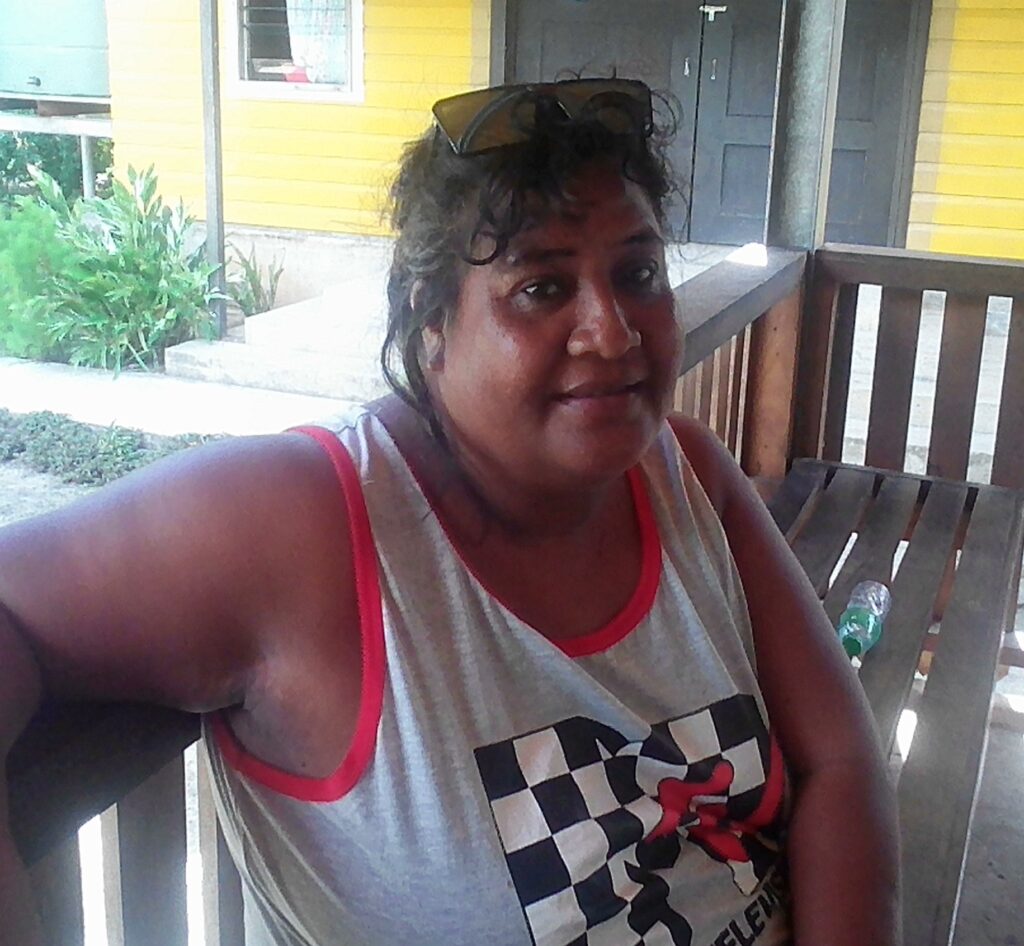 Nusa Baruku, initially an improvised village situated amongst mangroves adjacent to the Western Capital Gizo, inhabited by mostly fishermen of Gilbertese origin. Now population increasing, as well as intermarriages with people from other cultures. Not only that, the Catholic community is growing with the establishment of early childhood, and primary schools.
And Like the residents of neighboring Gizo Town, they depend more on rainwater for survival.
"We are lucky to have our water back; we really thank Lanelle for sending contractors to build a new dam at Nusa Baruku water project," The Chairlady said.
We use to have two dams, so if she can also help us with the other dam, for more pressure for others living uphill and everyone. After all, this is a very big help, as it helps people not to go out, and we started to get used on how we use water in the morning and evening."  She said.
Even though the Chairlady acknowledges that revitalization of the water supply helps increase the availability of water at their doorstep, drinking water remains a challenge for the community.
"So far, we only use it for cooking and washing," She explains.  For drinking, we take from the tank." She said.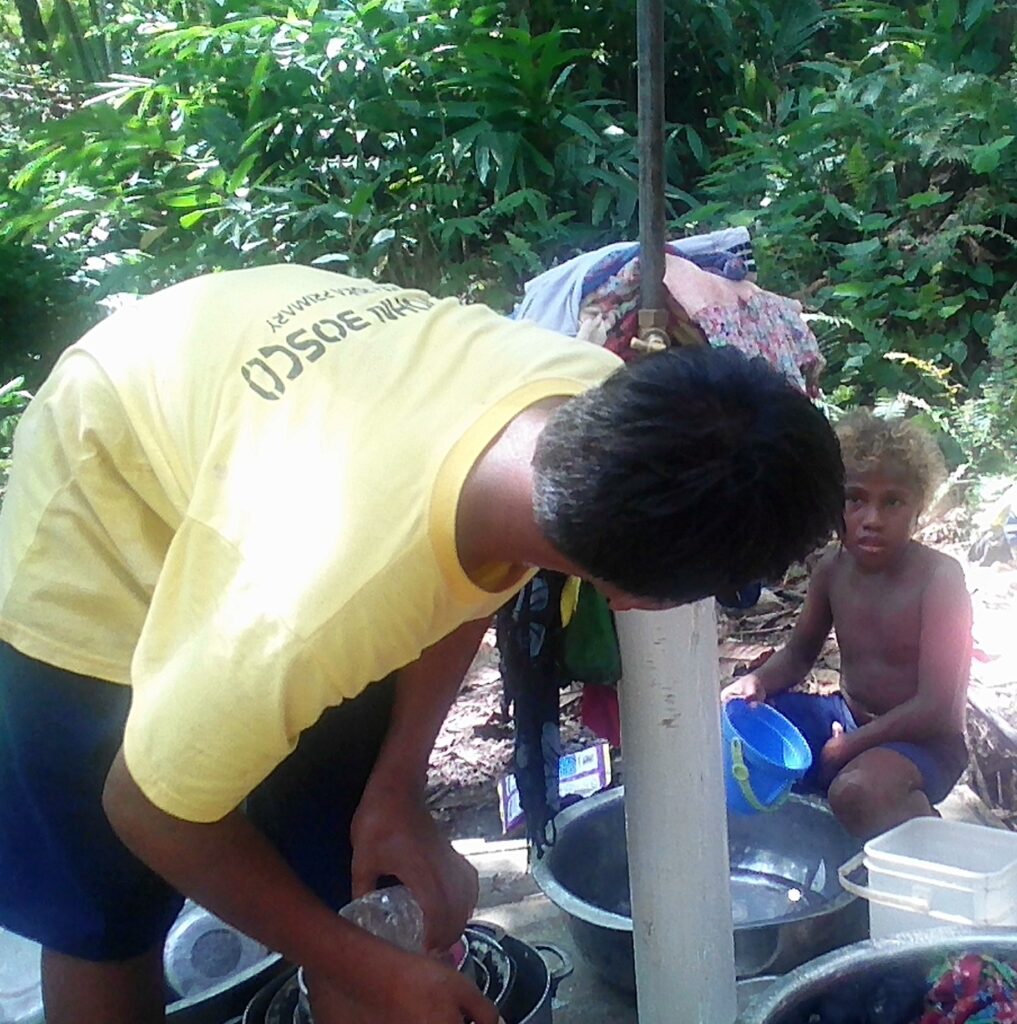 "But when it's dry season, we don't have any choice, we have to drink it, maybe we boiled it first before we drink it." She added.
However, another obvious challenge is when children use the water, as she also pointed out, children may drink straight from the tap. To mitigate that, Ms. Takena also looking for water treatment as a prevention measure or filtration system to boost water quality for consumption.
 "Big thanks to Member of Gizo/ Kolobangara, she's very helpful to our community of Nusa Baruku." Ms. Takena continued.
She applauds the MP for fulfilling the community's request for water supply, a request the community made during the past general election campaign period.
In addition to that, Pastor and community Elder, Robert Lake commended a team from the north Vella la Vella constituency, that constructed the water supply system. Lake said, newly constructed water supply help alleviate the burden of having to walk to nearby communities in search of drinking water and for cooking. Lake said, the water supply restored for the second time is good for drinking, and two past projects from the Government and Oxfam international, were not sustainable due to beneficiaries not taking ownership, as the Chairlady also pointed out.
He said, people who quarreled over land areas ended up cutting pipes, which resulted in the past projects being damaged. However, he said people still depend on the remaining water supply system funded by Oxfam
A statement from senior Health Inspector in Gizo John Sele said monitoring and suppling is the way forward to enhance water quality. Testing can help to measure the water quality to verify the status of the water.
Pre and post-training for water to people in the community by water authorities is important. Training includes how to maintain water quality for sustainable use.