Varivao Holdings Limited has exported a 20-foot container of frozen cassava with a couple earning just over $38,000 for supplying yellow cassava from their farm.
Varivao Holdings Limited, the only locally owned community-based company in the country, exported the 14 metric tonnes of reefers container on 29th March bound for Melbourne, Australia.
General Manager Mr. Benjamin Hageria said the company harvested the yellow cassava or manioc from Tania and Paul's farm at Aruligo in Northwest Guadalcanal.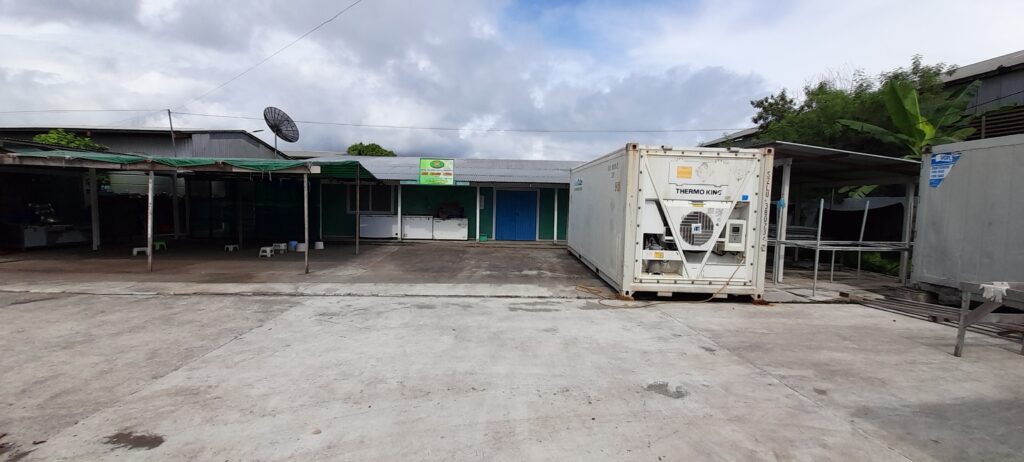 "The company have harvested the total weight of 19,370.20kg of yellow cassava from their garden with the couple earning $38,740.40. Their yellow cassava garden is still left and can cater for another one and half 20 ft container," Mr. Hageria said.
He added that in October 2021 the company also exported frozen manioc to Australia with the same couple supplying nine metric tonnes of yellow cassava.
"They earned $18,000 that time," Mr. Hageria said.
He reiterated that the 11 metric tonnes from last October's export were supplied by farmers and out-growers from Doma and Ngalimbiu farm areas.
The General Manager revealed that Varivao Holdings is also preparing to export its first yellow cassava to New Zealand later this month.
"We hope to complete all requirements from the buyer in New Zealand and in the country before arranging a lifting truck up to the processing area at Ranadi.
"The company is expecting to start process on Tuesday this week. The reefer container for New Zealand will be due on 17th April 2022."
Mr. Hageria is now encouraging cassava farmers and out-growers who are struggling to sell their yellow cassava root crops to come and register your name to Varivao Holdings Limited office in Ranadi.
The company buys $2 per kilogram of yellow cassava harvested after four to nine months only.
Mr. Hageria said despite the impacts of COVID-19, such cassava export is helping Varivao and local farmers to contribute to the economy of Solomon Islands.
"So, the company encourages those who have nothing to do in town but have a plot of land back in the village to cultivate the area and plant more yellow cassava.
"This goes to young people, farmers, and community members who can utilise their land to plant more cassava."
Varivao Holdings Limited thanked the Solomon Islands Enhanced Integrated Framework (EIF) and the EIF National Implementation Unit (NIU) from the Ministry of Foreign Affairs and Eternal Trade and Ministry of Agriculture and Livestock for their continued support toward the export of cassava.
SOURCE: Varivao Media Release
FEATURED PHOTO: File Photo of an earlier cassava export by Varivao Holding Limited. PHOTO CREDIT: Varivao Holdings Limited