BY MIKE TUA
MILTON Maelikini sews school bags for children with his hands, needle, and thread from recycled Solrais bags from his rural home space in Kilusakwalo village, Central Kwara'ae, Malaita province.
Although it takes a lot of craftsmanship, patience, and ample time to complete a school bag, Maelikini, 48, is now making profits with a smile at the end of every day in business.
As of this year, the father of five and a former taxi driver has been buying single empty Solrais bags from villagers at $2 and turns them into cheap and useful products such as school bags, market shopping bags, and travel bags.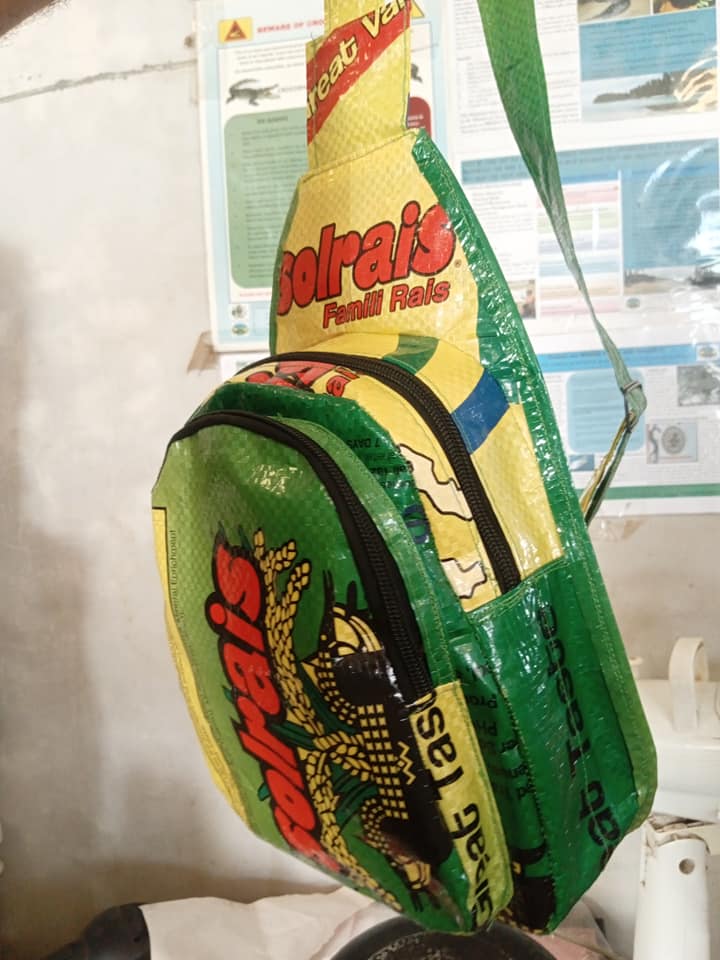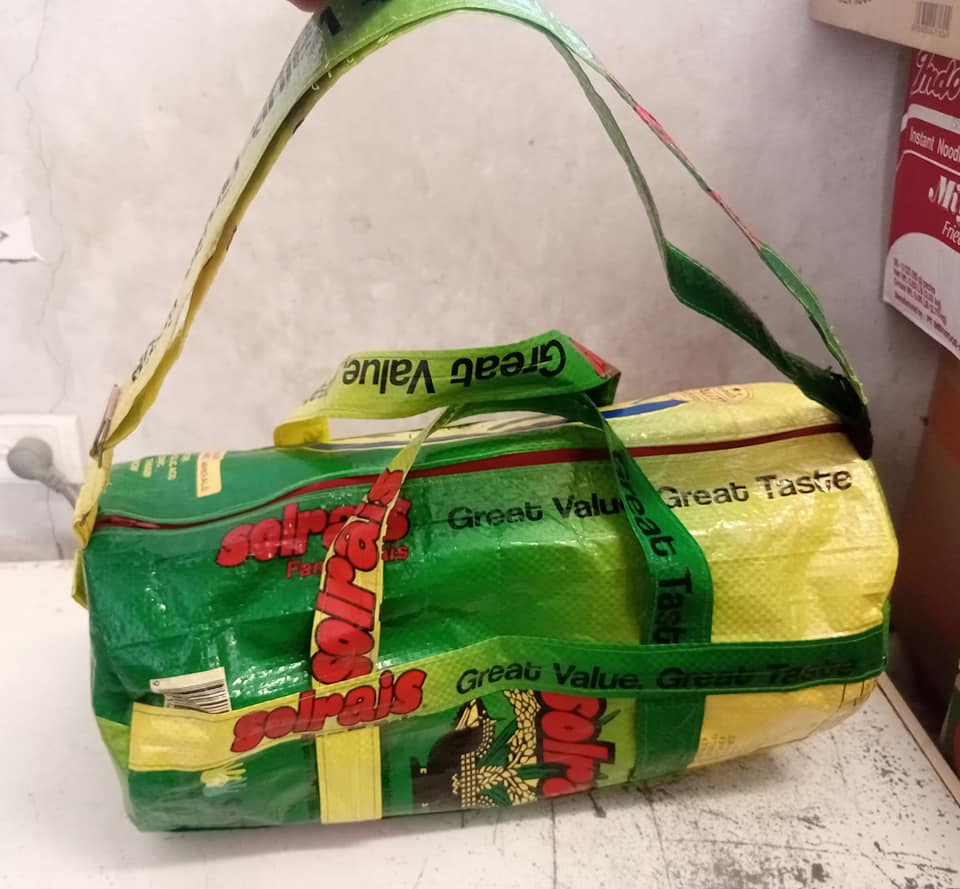 Solomon Islanders like Milton take up the responsibility of providing a living for themselves away from formal employment – intending to do their bit to survive their family in rural settings like in Malaita.
After a short remand in the country's correctional facility, Milton observed other long-term inmates turning non-recyclable Solrais bags into recyclable products like backpacks, school bags, and others.
According to Milton, without any formal training or talent in sewing textile, he later opted to express his desire in making a school bag for his child to begin this year's academic year. However, to his surprise, other school children told their parents about the recycled Solrais school bag which he made for his child.
Today school bags made from recycled Solrais bags can be seen on the back of dozen students from Kilusakwalo village.
"My handmade recycled Solrais school bags are sold at varying prices, depending on the availability of Solrais bags. For example, the cost of school bags that I sew from my collection is $50, however, if parents can afford to bring their Solrais bags, it will only cost $30.
"The other products made from recycled Solrais bags are traveling bags. It is also sold at varying prices and sizes – for example, it's sold at $15 (big) and $10 (small)," he told Environment Media.
Plastic waste is a problem in the country. It is disposed of everywhere and so to witness these innovative creations from a rural Solomon Islander from Malaita is an encouraging picture for others to follow and start thinking out of the box and start recycle personal waste by creating simple and cheap ways to repurpose plastic bags – like the famous saying: "One's man trash is another man's treasure."
Milton has never run out with simple and creative ideas, however, the only challenges faced are the lack of money, a new sewing machine, and manpower to speed up production and meet customer's demands.
"A friend has recently promoted my recycled products on Facebook (social media), and since then customers have shown interest to make a purchase.
"However, just to make it clear – I need a proper sewing machine and adequate manpower assistance to help speed up my production.
"It usually takes me 3 to 7 days to finish a school bag. It's quite a complex process to make a school bag. The materials need to be cut in various strips and sizes before it is ready for sewing.
"The demand for school bags is quite high and it's quite a challenging task if you have 5 to 10 customers ordering a product at the same time," he explained.
Despite the obvious challenges, Milton believes he is contributing to a cleaner environment while benefitting school children in need of school bags.
For now, he plans to continue with what he has started and hopes to come up with new ways to turn plastics into useful products soon.