By Henry Kaniki
Pusiju village, Valapata, Vella Island
A four days training was successfully conducted for Sirubai Voko Tribe Association (SVTA) by three officers from the Division of Agriculture, Gizo office, Western Province.
The training was held at Sirubai Education Center, Pusiju village, Valapata, from Tuesday 12th to Friday 15th October 2021, with 32 participants from nearby communities, Kibiri, Kokolope, Valapata, New Mala, and Pusiju attended the workshop.
The activity was supported by a current small grant implemented by SVTA under UNDP SGP, focusing on livelihood activity (objective 4).
Mrs Natasha Kilo from Agriculture Extension Department highlighted the importance of taking appropriate care and management in Kava.
This cash crop has been a significant source of income for rural farmers in the country; therefore, with proper knowledge and skills attained by local farmers, they can get the maximum benefit from their crops.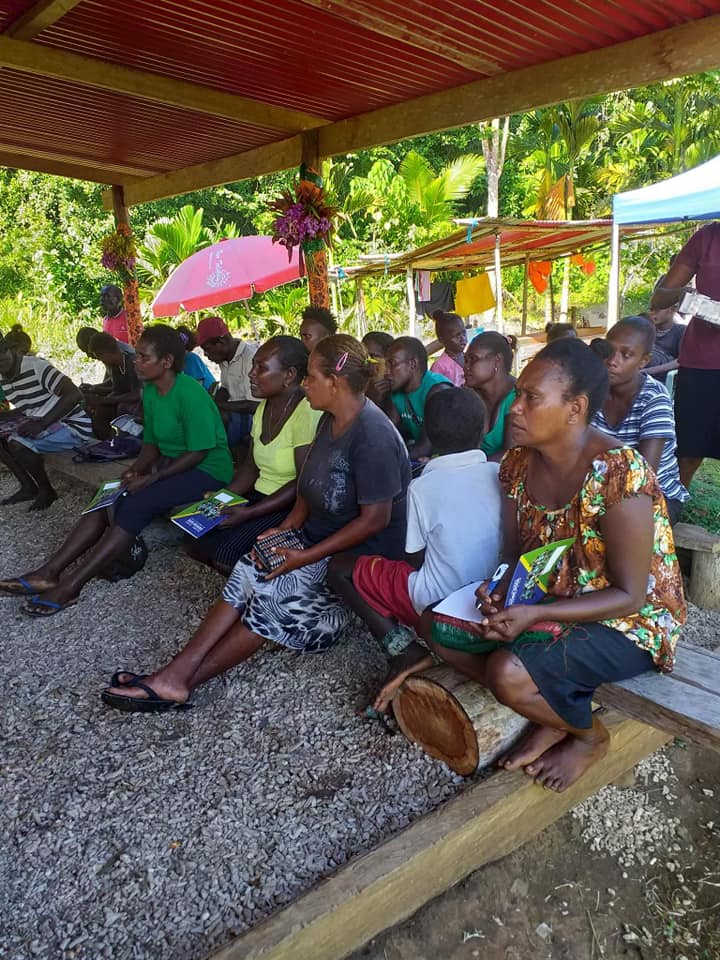 In an interview, Mr Israel Paebara (farmer and Church Elder) acknowledged the officers who shared technical skills with local farmers.
He mentioned that most of the techniques they used in the past were not correct; however, with this training, they were able to identify their mistakes; thus, now they are confident to do it properly.
The second session covers Piggery, and it was facilitated by Ms Magareth.T and Ms Cathrine Kevu (Livestock Department officers).
The topics covered were: System of pig keeping (Extensive system, Intensive system), Different breeds of pigs, and general welfare and care in handling and restraining pigs.
The equally essential topics covered were the management of pigs in the field, such as fencing, in house farming, farrowing management, Castration of pigs, management of piglets, weaning and care of the weaned pigs. Also, local farmers were taught about feed type, calculation of feed ratio or formulation and some common diseases and parasites of pigs in the Solomon Islands.
On the final day, the officers did a brief session on basic poultry management and raising of chicken in rural villages. It also covers the knowledge needed to operate a small scale poultry business.
The local chicken is an alternative protein and source of income for rural people hence this training was timely and relevant as such.
In an interview, Mrs Nemo Lubert stated that this session was so relevant to what her family are doing in terms of Piggery.
This is the source of income for her family, and with the information provided through this training, she feels that her farm will improve.
Mrs Keith Tovakera mentioned that this training was down to earth for rural farmers as it captured the skills gap and knowledge that the farmers most need.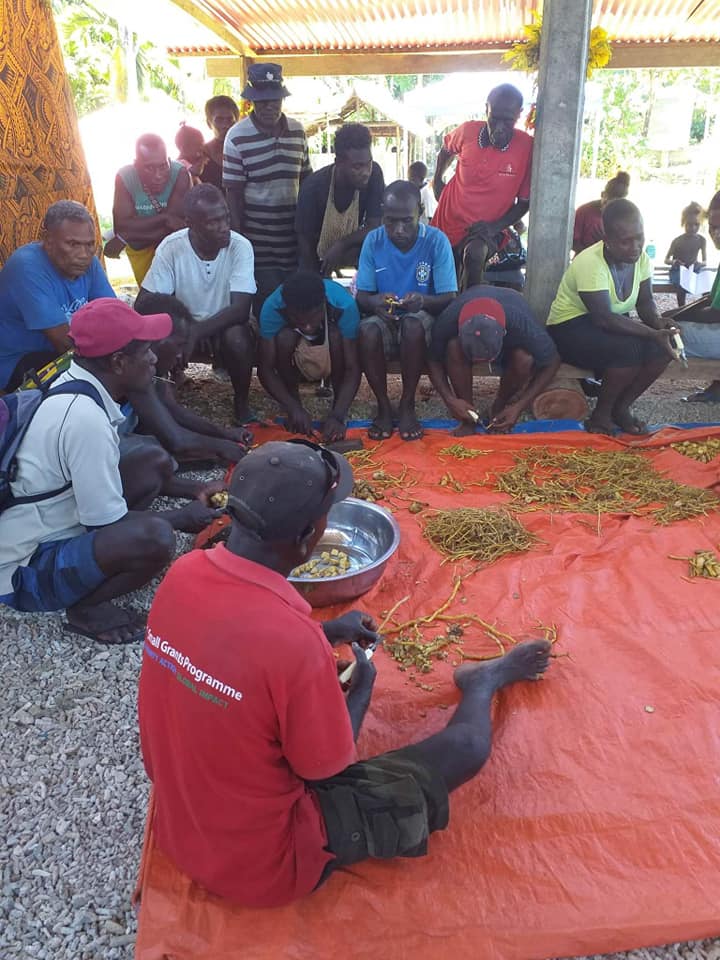 She further highlighted that such activity is hard to get, and one has to go to a formal school to receive it; however, with the support from UNDPSGP, we are so blessed to have this opportunity at our doorstep.
Mr Clement Sivoro (Agriculture land use and planning Officer) highlighted this training as a first of its kind in the Division where the community invited the officers to implement activities for them.
He also mentioned that financial constraint is a challenge for the Division; however, with such initiative, it is encouraging for one to see that knowledge has been shared with the most needed people (rural farmers).
In a concluding remark, the SVTA Chairman (Leonard Kuboto) applauded Division of Agriculture, Gizo office for accepting the request sent by the association to assist them with the activities, which means a lot for the rural people.
The association hopes to invite relevant Divisions within Provincial Government and NGOs to do similar capacity building for its members in the future.