BY JOHN HOUANIHAU
AN emergency response for the provinces hit by Tropical Cyclone Lola has been put in place, according to Melchior Mataki, Permanent Secretary for the Ministry of Environment, Climate Change, and Disaster Management.
Permanent Secretary Mataki made these remarks on Thursday, October 2, at a brief press conference that took place at the National Disaster Management Office (NDMO) in east Honiara.
He informed local journalists that on October 20, Tropical Cyclone Lola developed as a low-pressure system northeast of the Duff Islands, Temotu province.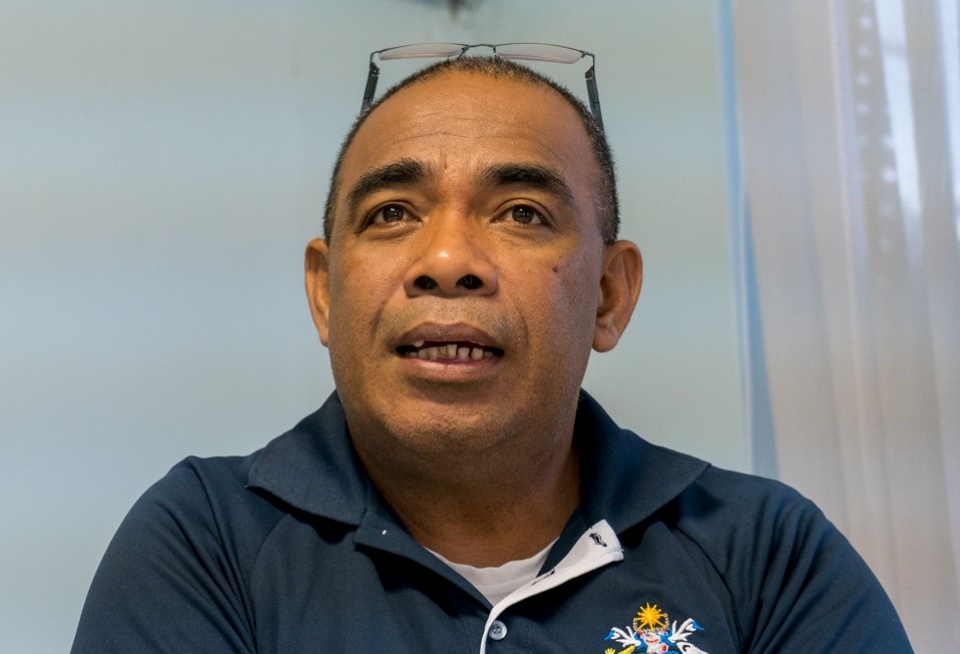 "On October 23, Tropical Cyclone Lola hit Tikopia Island and other parts of Temotu Province as it transitioned into a category 2 and category 3 storm," he explained.
Ex-Tropical Cyclone Lola has destroyed or damaged 148 out of 198 houses on the remote island of Tikopia in Temotu province, according to Radio New Zealand.
Tropical Cyclone Lola, also causing significant damage in Vanuatu, has become the earliest category 5 system in the Southern Hemisphere.
Mataki stated that Tropical Cyclone Lola has caused significant damage to Tikopia due to its strong category 3 wind force experience as it enters Vanuatu waters in categories 4 and 5.
He stated that on October 27, the first scenario overview evaluation report was released.
"With the activation of the international charter space and major disasters through the United Nations Development Program Solomon Islands, the National Emergency Operation Center (NEOC) has triggered the initial situation overview assessment process on October 20," he stated.
He went on to say that, according to reports, Tropical Cyclone Lola had a major influence on Tikopia Island, having noticeable effects on the infrastructure and environment, including areas of Temotu province where food gardens were impacted.
"Emergency response planned for Tikopia and Anuta Islands, including mobilization of patrol boats for ground situation checks and medical responses, is scheduled for Tuesday, November 7th.
"The plan includes deploying a larger vessel for major relief from Honiara and an assessment and emergency response from Lata to other Temotu province islands impacted recently.
"The Royal Australian Air Force, in collaboration with the Forum Fisheries Agency (FFA) and the Australian Defence Force, has conducted a fly-over for Temotu.
"The NEOC will collaborate with the National Disaster Operation Centre (NDOC) to provide response support, while arrangements have been made to support Temotu province.
"The estimated cost for deploying humanitarian support, relief, and mobilizing emergency supplies in Temotu province is around SBD2.7 million, with 70% of the cost being logistical.
Maitaki confirmed that the tropical cyclone warning was cancelled by SIMS on October 25th, but assured the public that the cyclone season is not yet over.
"Solomon Islands is entering its off-season tropical cyclone season with Tropical Lola, following the 1986 experience of Tropical Cyclone Namu," he said.
The Solomon Islands typically experience a tropical cyclone season from November to April.