A German company that uses modular WASTX Plastic technology to transform plastic waste into recycling oil, has expressed interest to help establish itself in the Solomon Islands.
Deputy Commissioner General, Mr Dennis Marita met company representatives Mr Alexander Steinbach, Mithunkumar ML, Muhammad Umair and Azhar Udheen at the Germany Pavilion on Wednesday 29th December, 2021.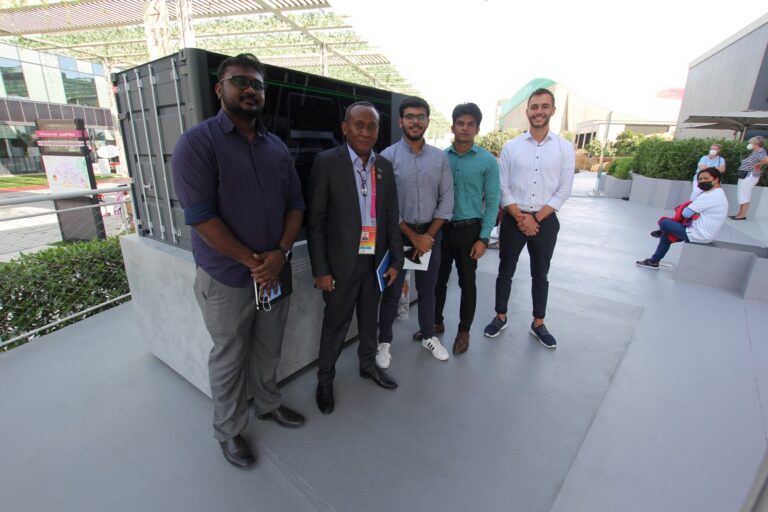 The BIOFABRIK Technologies GmbH group of companies based in Dresden, Germany, develops and markets innovative technologies for the sustainable management of energy, nutrition and waste problems worldwide.
BIOFABRIK aims to reduce the destructive extraction of fossil raw materials and focuses on the development of more profitable and climate-neutral business models.
SOURCE: GCU PRESS UNIT