BY LESLEY FOINAGWA
AFTER 37 years since finishing grade 6 in primary education, Colman I'agwaru, a native in the West Kwaio region, Malaita province ended up cultivating betel nut plants.
His experiment was successful and now makes a profit from betel farming due to his passion for agriculture. For the past years, he has been making a decent income from the 5 thousand betel nut palms, cultivated on 11 squared blocks of land.
Today, his ancestral farmland is filled with betel nut palms – each squared block of land is covered with 1000 betel nut trees, which are exclusively found in the hinterlands of West Kwaio.
"Since I failed to further my educational journey; I know that I may have a slim chance to secure a permanent job in the future especially if I want to get married, and play a vital role as a father to raise a family.
"I know that I was raised from a rural setting with a struggling and poor family background
"It is from these thoughts that boosted my confidence and triggered me to think of how important my future was. With these, my parents helped me with the idea to start off betel nut cultivation," said 42-year-old Colman, who started betel nut cultivation straight after he finished his primary level education at Foubaba Primary School in 1984.
Now, Colman, a father of 12 children (nine sons and three daughters) takes care of the betel palm trees all by himself. His wife and children also support him.
Today, he derives his income to support the livelihood of his family and children's school fees from the production and trade of betel nut.
"The cost of a 20-kilogram bag of betel nut ranges between $500 and $1000; however, the marketing prices per bag can only increase when the supply is low and the demand is high.
"Transportation and handling costs also increase prices.
"The betel nut bags are transported for sales to awaiting customers at the buying points in Auki Market (Malaita provincial capital) and Honiara (on Guadalcanal)," he said.
Betel trade has become a major earner for grassroots Malaitians in the informal sector. There are families in Kwaio's rural setting that survive on income from selling betel nut.
Despite its commercial value, chewing betel nut is an ancient practice among Kwaio people, where it is traditionally and socially acceptable among all sections of society, including women and children.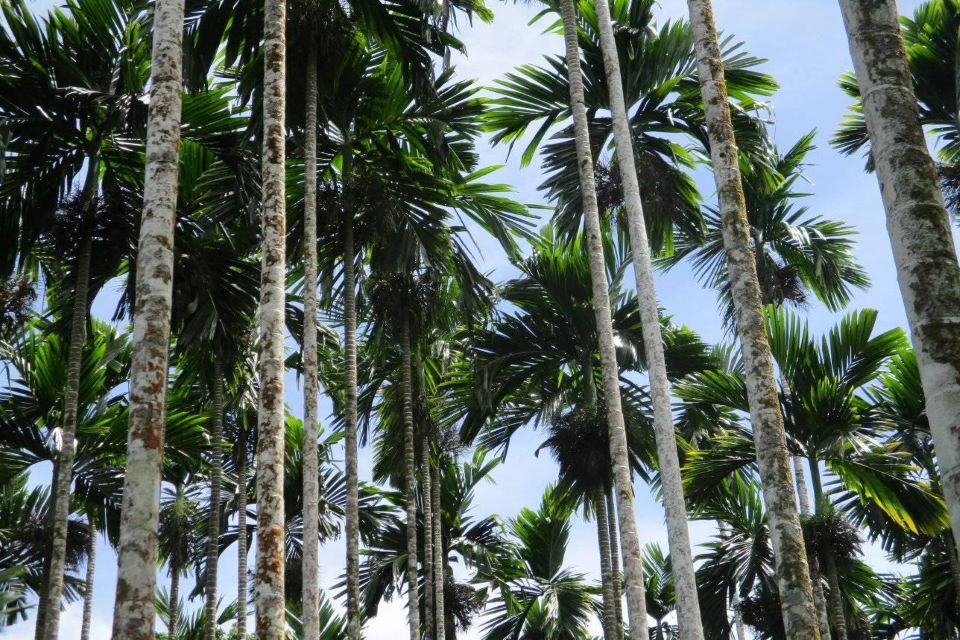 In Kwaio culture and tradition hold betel nut and betel leaves in high esteem, evident through their use in many social and cultural ceremonies.