BY JOHN HOUANIHAU
SPIRES Project, a leading initiative under the Ministry of Mines, Energy and Rural Electrification and Solomon Power has previously unveiled plans for a pilot solar renewable energy electrification project aimed to help the Rokera Provincial Secondary School.
The Rokera Provincial Secondary School (RPSS) in the Southern region of Malaita province will soon benefit from a 40 kilowatts Solar Micro Grid Power Supply System once operational.
The SPIRES Project awarded the contract for Rokera PV Installation to Grace of Future Electrical and Solar Consultancy Services in 2022.
RPSS Senior Staff, John Bosco Naohane told ENVIRONMENT MEDIA that a few schools and communities were selected for pilot projects, amongst them are RPSS and Hunanawa in East Are'are in Malaita Province.
"Currently work is underway with Battery House. The PV system comes from Solar panels to the Battery cells and they are designed for switchover systems with the generator.
"SPIRES has awarded the contract for 3 technical areas of the project, 1 Overhead service line (must meet Solomon Power standards) where Assessments were done by experts from Solomon Power Limited, 2 House wiring also to meet Solomon Power standards, 3. Battery house wiring, and PV system. (Maintain Solomon Power standards as well)," Naohane said.
He said the project will cover the School and Rokera Catholic Station.
"We expect house wiring anytime from now. All staff houses hostels and dormitories, classrooms staff offices, and security lights will come from this project. The total energy that will be provided by the project is 40 kilowatts,'' he said.
"I would like on behalf of the school and other stakeholders who will be direct benefit from the Project Acknowledge the SPIRES and UNDP to fund and select Rokera PSS to be one of the sites for the pilot Project.
"Not forgetting the Ministry of Mines and Energy for creating a green energy policy that allows this huge funding to come through.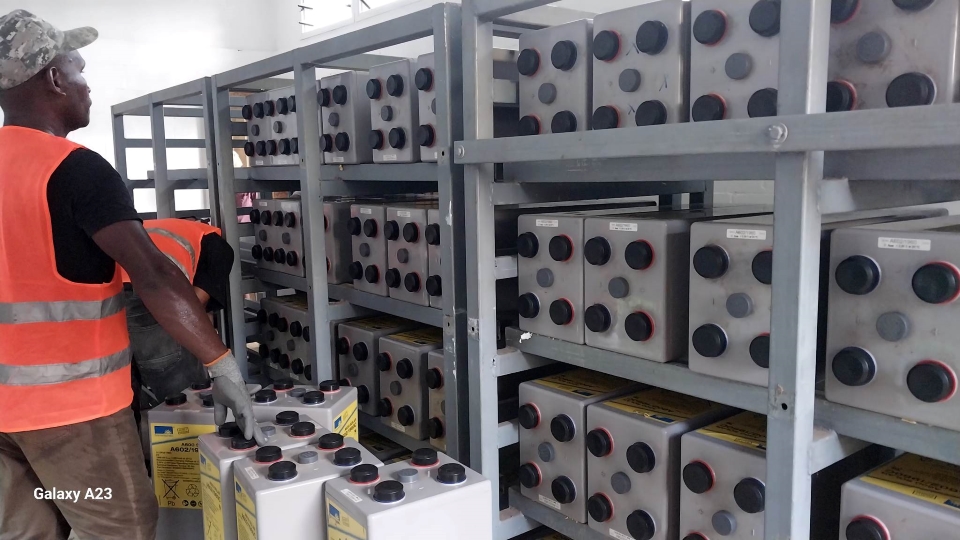 "Maybe later will extend to other communities depending on assessments and how big the power capacity of the system,'' he said.
He further added: "The work on this major project is expected to be completed by the end of this month and then Project Commissioning."
The 14 communities (sites) in the country to benefit from the SPIRES Project are:
Rokera Provincial Secondary School, South Malaita, Malaita Province
Hunanawa, East Are Are, South Malaita, Malaita Province
Garanga, Isabel Province
Nangu, Temotu Province
Nida, Ginger Beach, and Doma Cove, Guadalcanal Province
Hakama, Central Province
Lambi, Guadalcanal Province
Nila, Shortland Islands
Ata'a, Malaita Province
Malu'u, Malaita Province
Seghe, Marovo, Western Province
Baita, Marovo Lagoon, Western Province
Kirakira, Makira Province
MOI, Malaita Province
The Stimulating Progress towards Rural Electrification in the Solomon's Project (SPIRES) is funded by GEF (Global Environmental Facility); administered by UNDP and implemented by Solomon Islands Government (SIG) through the Ministry of Mines, Energy and Rural Electrification (MMERE).
The pilot project was endorsed by the MMERE the project aimed to reduce carbon emissions, meaning discouraging air pollution by using oil/diesel generators to meet the government policies on green energy.