BY JOHN HOUANIHAU
MORE support is needed in the fight again the African snail said a concern youth from North West Guadalcanal.
The concern youth said that the fight against the invasive species still remain a major concern for them as it threaten their garden foods and sneak into their homes.
"It invade garden foods such as bananas and even potatoes. They even dug the potatoes like what human usually do. They even crawl into our homes and onto utensil such plates, pots," he said.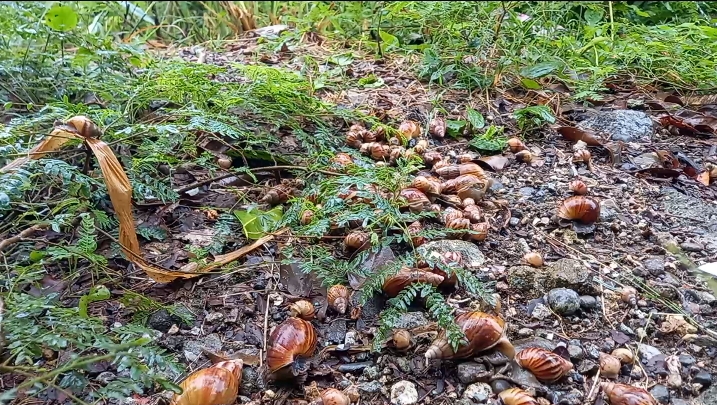 "This is how the African snails invade and damages most of our belongings here at Bonege.
"There is no other ways to prevent this species, it is bit difficult. Overall our Honourable or the Ministry of Agriculture should be the key -to provide funds or supply medicine to communities to fight against the African snails, whichever way applicable,'' said the youth.
Speaking to environment media Solomon Islands last week, the concern youth said that the invasive species arrived there from one of the school that was conducting a clean-up alone the road.
"At the first place there is no African snail here at Bonege,'' he explained, "it was after their clean-up that they left some branches of flowers on the road and slept overnight.
He said that it was discovered on the following day when a group of people living up stream that was on their way to town.
He said that this is how the African snail was discovered and started to increase its population in the area.
He said that the only preventive measure they are currently using to manage the spread of the snails is the African snail treatment which they bought from the shops in town that cost them $60 per Kilogram.
He said that without the treatment no garden will be left, meaning that the snail can eat up what you planted before the next dawn.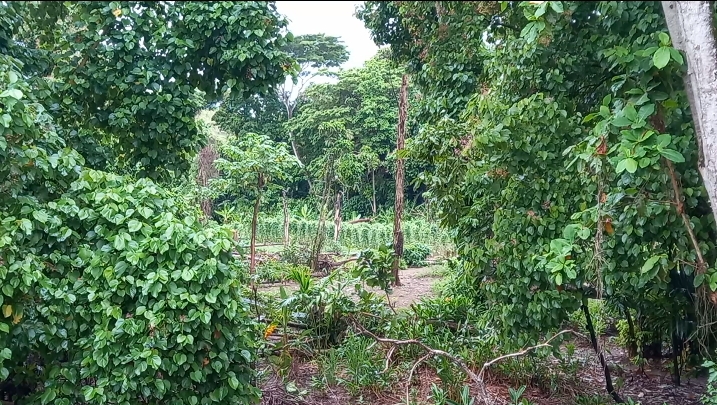 "The other means that has spread the snails was logging companies operating at the top of the mountains.
"During floods the rain then washed them down stream in to the communities," he said.
"Rural communities cannot fight against the threat of African snails alone, but it needs a collaborative action through our MP and the Agriculture Ministry's engagement with the communities,'' he said.
At Bonege in North West Guadalcanal constituency food garden crops have been experienced to be deteriorating at an alarming rate which had posed a great concern for the villages who live there.