Honiara 26 October 2021: Staff of the Ministry of Fisheries and Marine Resources commenced a weeklong training on public services processes and procedures starting Monday this week.
The training is aimed at educating both long-serving and new officers of MFMR on their roles as public servants.
Deputy Secretary Corporate Services, Mr. Patteson Lusi said in his official opening remarks the training aims to equip current and newly recruited public officers in MFMR to understand the importance of the National Constitution of Solomon Islands, the three Arms of the State, and the governing structure of the Government including its processes and procedures.
"This training is important for our newly recruited staff to know the processes and procedures of the public service," he added.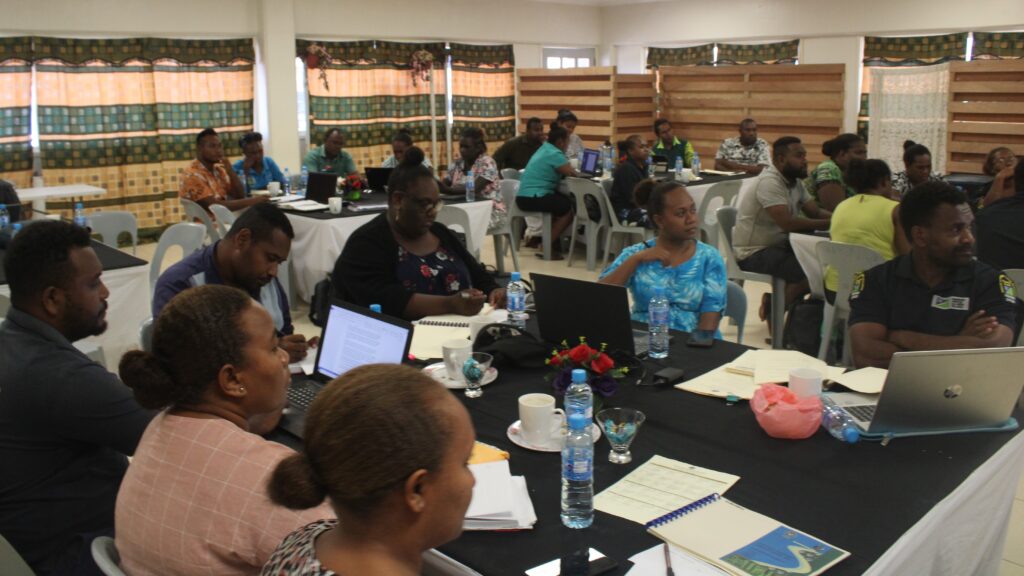 The weeklong training covers various topics including professional standards expected of the public servants, the structure of the government, oversight institutions such as Leadership Code Commission, Ombudsman, Auditor General's Office, and National Parliament of Solomon Islands.
"Fisheries officers will better understand the government machinery and their mandate as service providers and this will enable officers to maintain mutual respect towards community and elected government of the day," Lusi said.
Workshop facilitator and Solomon Islands Institute of Public Management representative Bartholomew Sanau, said the training session aims to introduce MFMR staff to the Solomon Islands Public Service Code of Conduct and ensure they know their responsibilities as a public officer.
New Zealand Government provided funds for this training workshop through the Mekem Strong Solomon Islands Fisheries (MSSIF) programme.
Source: John Ice David, Communication Officer – MSSIF