BY JOHN HOUANIHAU
SOLOMON Islands are vulnerable to natural disasters like cyclones and it can happen at any time, and when they happen at school, everyone should be prepared to handle them safely and effectively.
The Tropical cyclone season (TC) usually starts in November and ends in April every year and the Solomon Islands Meteorology Service (SIMS) has commenced its pre-cyclone awareness in eight schools in Honiara starting on 20-28 September 2022.
The awareness is part of the SIMS annual work plan aimed at increasing responsiveness and adherence to early warning systems which are also part of the early warning and response system (EWRS).
According to a recent statement from SIMS, the program is to inform the schools of the impacts and disasters associated with Tropical Cyclones as the country is approaching the season.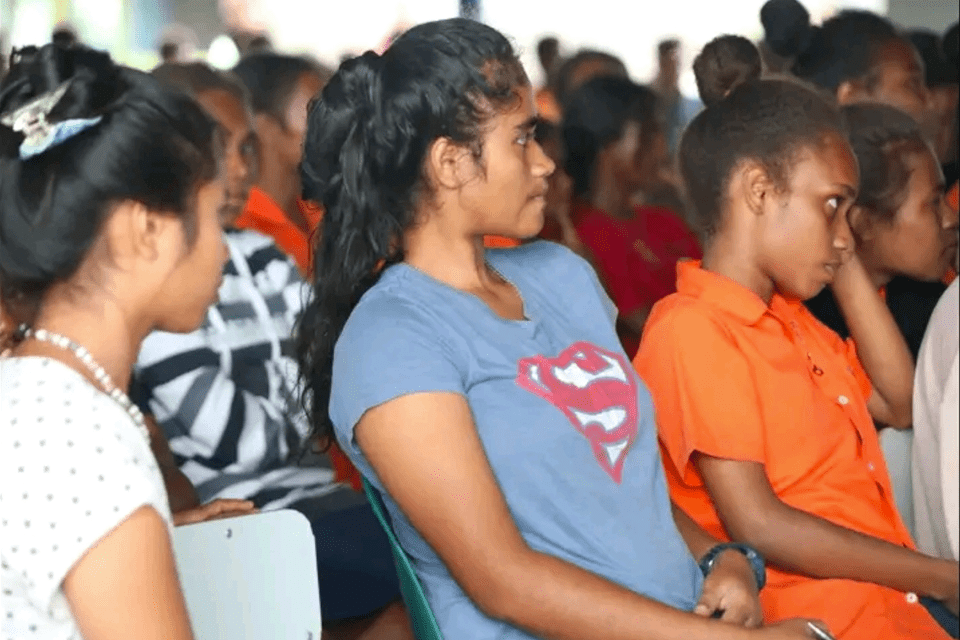 "The selected schools are St Joseph Tenaru National Secondary School, Betikama Adventist College, St Nicholas High School, Lungga community high school, Vura School, SINU, Kukum SDA high school, and Norman palmer high school.
"The SIMS hoped that through the awareness programs people will be able to better appreciate the impacts of Tropical Cyclones and make informed decisions when early warning messages are disseminated.
"The SIMS also strongly believed that young students are enthusiastic about spreading the message to their extended families during end year holiday.
"SIMS similar awareness was also carried out by the SIMS for schools in East Honiara and West Honiara in the previous years.
"However, since there are many schools, SIMS only do it for randomly selected schools depending on each school's convenient schedule time, meanwhile, the schools not visited in the program of the current year will be covered the following year," it stated.
Cyclones can be predicted, giving schools enough warning to evacuate or take other safety precautions. The first step schools should take in preparing for cyclones is to assess the impact risks in their areas.
SIMS also introduce some of the activities they did with the cooperation of the World Vision AHP project, NDMO and UNDP IDRM project towards enhancing the early warning system at the last mile.
The new products are a flag pole early warning system (already installed in Tulagi and Gizo) for small boats and crafts marine weather safety and a new tropical cyclone tracking map.
Meanwhile, at the Provincial levels, SIMS often worked with NGOs, Partners, and NDMO.
"They are the experts on the ground in taking awareness and community disaster plans to the last mile where normally they invite one or two forecasters at their expense to accompany their team to communities in the provinces."
SIMS earlier warned communities and the public in the country to take all necessary actions needed towards preparedness and decision-making for the cyclone season, which starts in less than 2 months, and adhere to awareness messages.
The Solomon Islands Meteorology Service (SIMS) also acknowledges the Non-Government Organisations (NGOs) and National Disaster Management Office (NDMO) for great work within communities.