BY JOHN HOUANIHAU
HONIARA, the Solomon Islands' most populous city of over 100 thousand people, produces tons of waste every day. And much of this waste is not collected. This uncollected waste leads to blocked waterways and unsightly heaps of rubbish that often line the streets.
Michael Maefiti is a waste entrepreneur and co-founder of Sol Recycling Business, a for-profit social enterprise working to help communities in Honiara recycle their neighborhoods and streets from unmanaged aluminum drink cans waste, and unused car batteries.
Founded in 2023, Sol Recycling Business is now a hugely successful business that has created jobs and improved livelihoods in Honiara and other provinces in the country.
The company provides convenient recycling services to households in Honiara and has also improved livelihoods in local communities through buying and collecting reclaimed waste. Today, the business has a dozen local employees and has opened a standalone retail outlet at the Lord Howe Settlement, next to the Mataniko River in China Town, Central Honiara.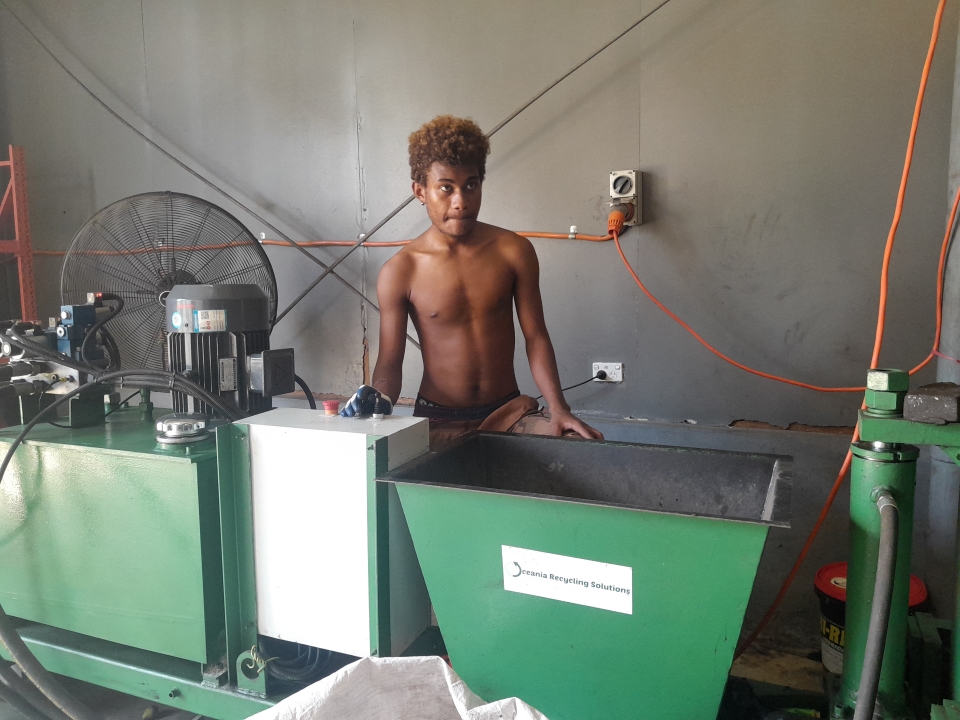 A decade ago, Michael spent nearly 12 years working as a security guard with a private security firm called PEMA Security, where he was tasked to provide safekeeping of the government's Ministry of Mines and Energy's solar project storage facility. However, he left his job and decide to focus on the waste business. Michael sees huge potential in this sector, with the country's growing waste recycling businesses hungry for recycled waste materials due to foreign demand for end products.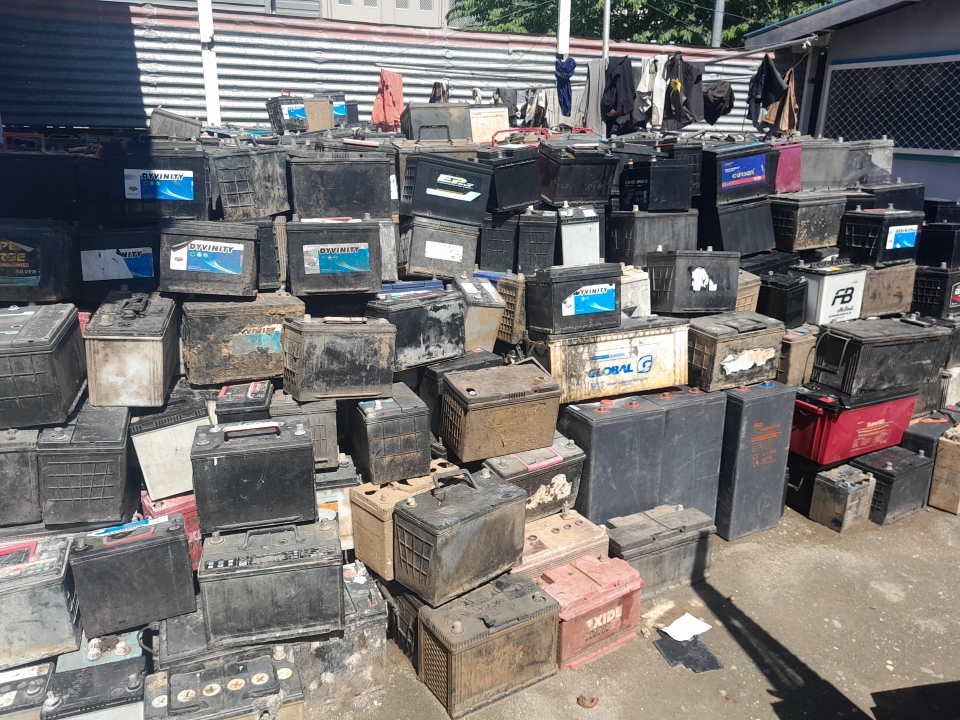 Sol Recycling in mid-June of this year, 2023 managed to export a consignment of electrolyte and shred battery cells and aluminum tin cans to South Korea.
"Export takes a month for the ship to reach its destination and another month to get paid. My monthly export goal is two containers. 22 tones in one container are equivalent to two containers," Michael told ENVIRONMENT MEDIA.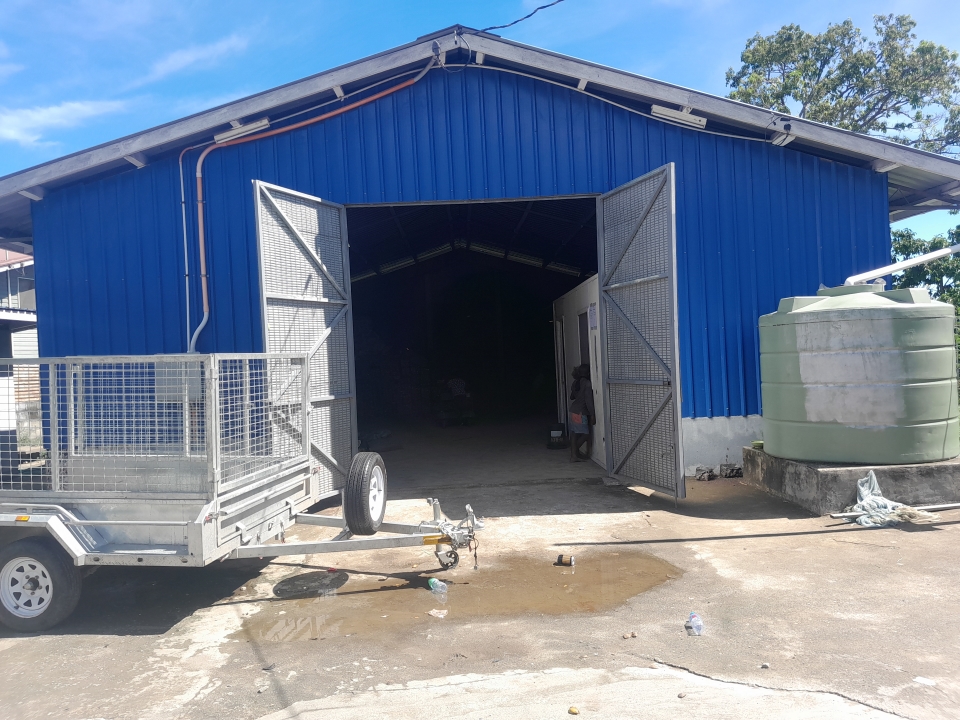 "Currently, Sol Recycling uses a trailer bought from Australia and an aluminum cans compactor machine imported from China. Sol Recycling buys a single disposed car battery for $1.00 per kg, whereas aluminum tin cans for $4.00 per kg.
"The business has benefited greatly from the utilization of the trailer. In contrast to the past, when they only gathered 20kg, they can now collect almost 600kg every day," he explained.