BY ALEX DADAMU
FORMALLY registered in 2019 under Solomon Islands Charitable Act, Bishop Patterson Koa Hill Youth Association is currently executing an Anti-Flooding and Waste management Project in their community.
The Community Based Adaptation Project will see the youths involved in training, awareness, and planting of bamboo along the Mataniko Riverbank to mitigate bank erosion and reduce pollution.
25-year-old Timothy Magusi is managing this project, funded by GEF Small Grants Programme through UNDP and other stakeholders.
Speaking to Environment Media, Timothy said their aim to register the youth association was original because they want to bring the youth in the community together and keep them from involving in Anti-Social activities.
He explained that the 'April 2014 Flash Flood' which devastated the Koa Hill community and others who lived near the Mataniko river– destroying homes and killing many people – that was the start of their dreams and vision to initiate the Koa Hill Youth Association.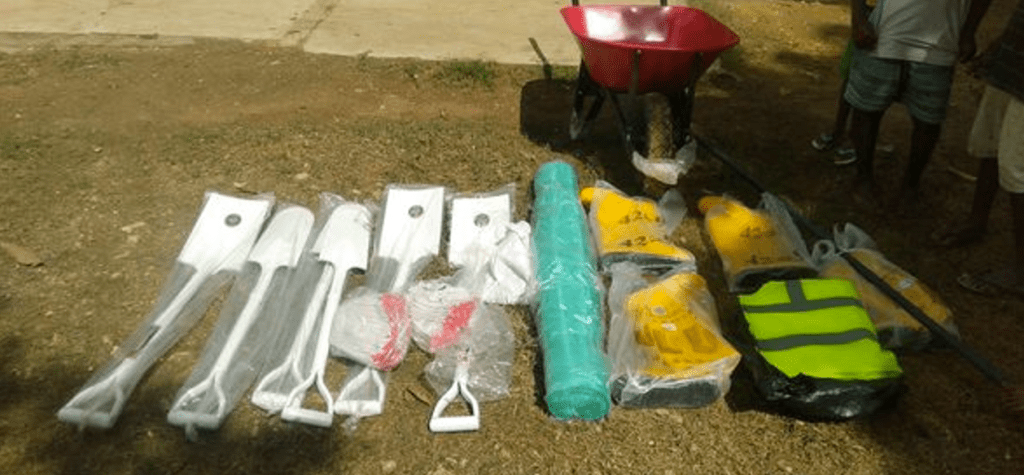 The young leader confirmed that since when they were granted the Community Based Adaptation Project, more youths within the community are being influenced to join church programs.
"As a youth Leader who coordinates this project, I have seen more youths are slowly joining church-organized programs which involve youths.
Those programs and awareness include reminding the young people of their purpose as an individual in the community and as a citizen of the country," Timothy explained.
He said they have done brushing and cleaning and are currently planting bamboo along the Mataniko Riverbank.
"The purpose of planting bamboos along the Mataniko riverbank is to reduce or hold the strength of the water in the event of flooding and also mitigate against bank erosion and reduce pollution.
"The Association youth members appreciate GEF Small Grants Programme and UNDP for the tools provided as part of the project. It will be very useful for them when implementing some other developments relating to youths," Timothy said.
In the meantime, Timothy Magusi appealed to NGOs and stakeholders to step in and support the Youth Association as they are looking to get involved in development projects in the future that involve youths.