THE KIRA Forest Biodiversity Conservation Foundation in East 'Are'Are has become the first conservation group in Malaita Province to be declared as Protected Area, PA, under the Protected Areas Act 2010.
A historical and moving ceremony was conducted at KIRA Conservation Centre at Masupa village in East 'Are'Are from Friday 27th to Saturday 28th November, to witness the launching, declaration and handing over of the PA certificate with the theme "Protecting our Land, Saving Lives."
Officials from the Ministry of Environment, Climate Change, Disaster Management and Meteorology, MECD, Ensuring Resilient Ecosystems and Representative Protected Areas (EREPA) Team and representatives from various conservation partners including Winrock International, Mai-Maasina Green Belt Conservation Area, Wai-Hau Conservation Foundation and Ahetaha Water Conversation who joined hundreds of people from East and West 'Are'Are and Kwaio regions.
In declaring and handing the certificate on behalf of the Government, Director of Environment and Conservation Division Josef Hurutarau said this is the first breakthrough in Malaita Province and mile stone achievement in the Government Conservation Program in Solomon Islands.
"As a ministry overseeing the registration process, it is a daunting task to reach this far and become a Protected Area under Protected Areas Management Act 2010.
"This is a huge achievement not only for KIRA Land but for the Government and partners who involved in the process.
Mr Hurutarau said in terms of legal protection, it is a new way of doing things with the use of our lands and resources.
"Let KIRA be the role model to the East and West 'Are'Are region, Malaita province and Solomon Islands, to show the new way of doing things in conserving our land and its resources," he said.
Member of Parliament for East 'Are'Are Constituency Honourable Peter Kenilorea Junior, who was not able to present for the occasion, passed his message saying the declaration is a testament to the commitment of the Solomon Islands government to environmental conservation.
"It is a clear message that we are taking the necessary steps to protect our natural resources and honor our obligations to international environmental agreements.
"It is a stand we take to protect our unique ecosystems, rare species, and maintain the ecological balance that sustains us all.
"Today as the proud Member of Parliament for East 'Are'Are Constituency, I am delighted that our beloved Kira has been officially and legally recognized as conservation and protected area.
"This achievement is a testament to our collective commitment to preserving the natural beauty and ecological integrity of our constituency.
Honorable Kenilorea Junior said the achievement wouldn't have been possible without the dedication and hard work of the local community, environmental organizations, and the unwavering support of fellow constituents.
"Together, we have shown that responsible stewardship of our natural resources is not only essential but also an achievable goal.
"With Kira now officially recognized as a conservation and protected area, we are taking a significant step in the right direction," he said.
EREPA Malaita Provincial Project Coordinator, Joseph Airahui said the achievement of the PA status for KIRA tribal land is a golden achievement for the EREPA project implementation in Malaita Province.
"Declaring of KIRA tribal land as the nationally recognized Protected Area under the Protected Areas Management Act 2010 of Solomon Islands will now go down in the history books of mama Malaita as it marks the first official Protected Area in Malaita Province.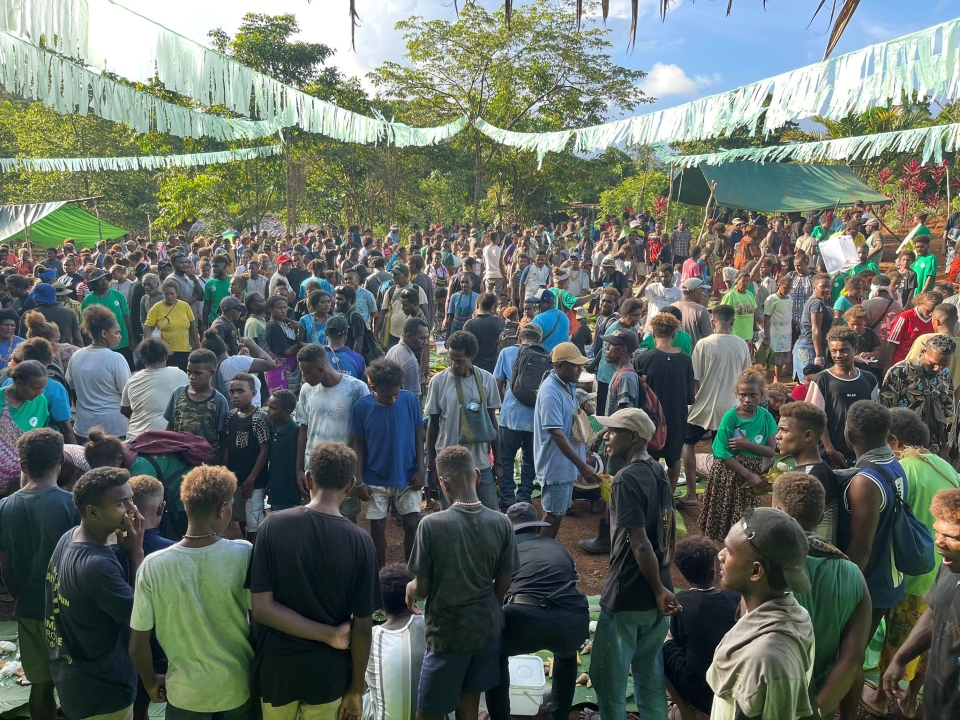 "Therefore, I also called upon the Management Committee of the KIRA Conservation Foundation to take proper helm of the leadership and trust that was bestowed on them by tribesmen and women of KIRA tribal land and uphold the principles of transparency and accountabilities at all times," said Airahui.
KIRA Conservation Foundation Coordinator Andrew Taraha said the Taka' Taka Eco-Village Conservation Foundation, an incorporated non-profit Community-based organization, was conceived in 2014 and officially registered under the Solomon Islands Charitable Trusts Act on 11 March 2015.
Taraha said the establishment of the KIRA Protected Area Act is the result of unity, collaboration, collective effort, compassion, leadership and cooperation by KIRA tribal members that brought them to the achievement.
"Today marks the completion of the first chapter in KIRA's conservation journey, and we eagerly anticipate the next chapter. In our upcoming phase, we are excited to step into three fundamental pillars of our conservation efforts: Economic Development, Kastom Education, Environmental Stewardship and Theocracy.
"With these pillars as our foundation, we are enthusiastic about the positive impact our continued conservation journey will have on both the environment and the lives of the people in our community," said Mr Tahara.
Winrock International representative Brown Onahikeni also presented a GPS to KIRA Conservation Foundation during the occasion, pledging support to KIRA in its future conservation activities.
Founder/Conservation Advisor of Ahetaha Water Conservation Association and Program Manager of Solomon Islands Rangers Edward Haikau Huitarau also highlighted that with the handing over of the Certificate of Protected Areas Registration signed by the Minister of Environment to the Chief of Kira Tribe, symbolizes the fulfilment of the formal requirements and confirmation that the forest area now stands as an officially designated national Protected Area. The KIRA Forest Biodiversity Conservation Area covers about 677 hectares of forest and forms a portion of the Kira Tribal land in Takataka bay of East 'Are'Are. This forest area now becomes the first forest protected area (by law), creating a workable model for other conservation and is registered under Resource Management Area Category Four (4th), under the Protected Areas Regulation 2012.
"Kira Declared PA will remain out of bounds for all destructive activities and any other forms of sunset industries including logging and mining and will now be managed by the Kira Protected Area Management Committee and its rangers, guided by the site's management plan under the Protected Areas Act 2010.
"In addition, Kira remains a pillar for conservation and protection of our significant natural biodiversity and cultural values of 'Are'Are," Huitarau said.
The ceremony concluded with presentation of gifts and entertainment from various tribes who are pushing to have their tribal lands and forest conserved and sustainably managed.
To date, there are six conservation areas so far in Solomon Islands declared under the PA Protected Areas Act 2010.
OPMC Press