BY JOHN HOUANIHAU
NORTH-WEST Guadalcanal's landscape is quite popular for its vast roadside cocoa and coconut plantations that allows the rural populace to make investments and earn incomes to support their livelihood.
As for 15-year-old Stephen and his family at Boneghe, North-West Guadalcanal, sweat and hard work laid down from generation to generation has reminded them of what it takes to look after their acres of cocoa and coconut plantations as a means of survival.
"It is my grandfather's plantation. Our grandfather had passed on to my father after he passed away. This is our money and my father usually refers to the plantation as green money.
"Today the plantations – both cocoa and coconut – still play an important role in keeping us meeting our basic needs. This plantations has been supporting us for many years," Stephen told Environment Media.
Being a high school student, Stephen would often help other members of his family to harvest and maintain the plantations. He acknowledged the plantations as his father's bank account – it's the harvest from the plantations that allows his parents to financially support his education.
Stephen revealed that there are two variety of cocoa trees planted on the plantation – the first introduced variety i.e. widely grown in the country and the new hybrid variety.
"The most widely grown variety in the Solomon Islands has a big stem and pod – it also has a long life span compared to the new cocoa hybrid variety. The hybrid variety have small leaves and they often die easily, especially when there is a long period of the wet season," he said.
Meanwhile, Stephen's family are optimistic that the government through the Ministry of Agriculture and Livestock will assist them to improve the productivity of their plantations.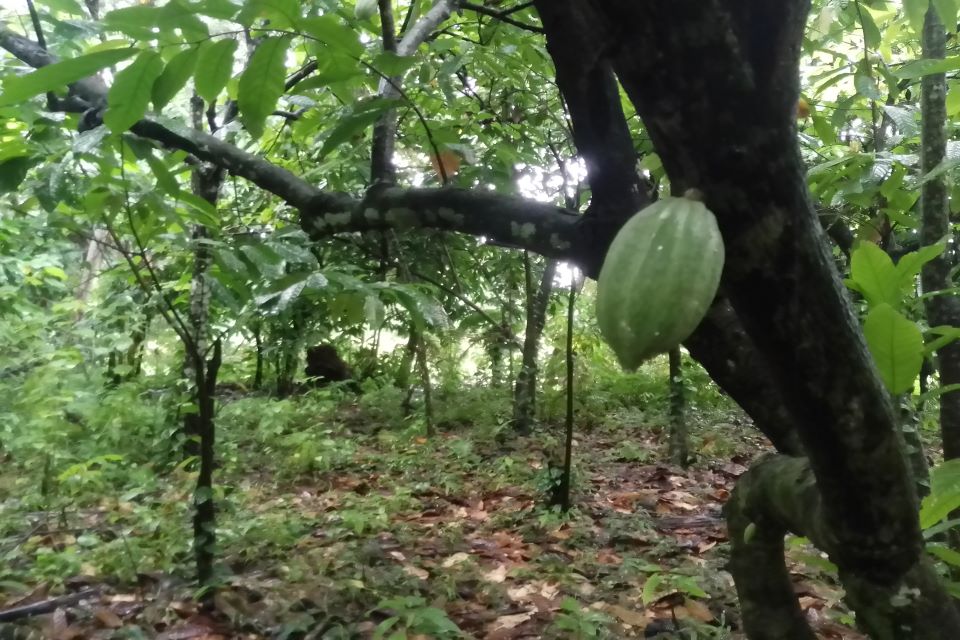 "Last year the Ministry of Agriculture and Livestock (MAL) announced its 2021-2030 strategic plan for the agriculture sector – with the objective to improve the sector to a standard that is sustainable, competitive, and prosperous for all Solomon Islanders.
"Without a doubt, this announcement has given hope for my family and the rural populace from North West, Guadalcanal.
"This year, our plans for the coconut and Cocoa plantation is to get as much support from the Ministry to save and replant their plantation before it is gone in the coming years," he said.
Crop production for export earnings is to increase productivity and quality of existing agricultural producers as well as of new high-value crops for the export as well as the domestic market, through improved varieties, resilient farming system and good agriculture practices fall under the 4th program of the strategic plan, according to the MAL 2021-2030 agriculture roadmap.