BY JOHN HOUANIHAU
PIPISU and Masihuro community in West Are'are have called on the responsible provincial and national authorities to urgently supply them with food relief supplies after most of their garden was damaged over the last weekend.
Reports reaching ENVIRONMENT MEDIA over the weekend confirmed that the two communities had been badly affected by the recent heavy rain on 15th April, which also affect a few parts of the country.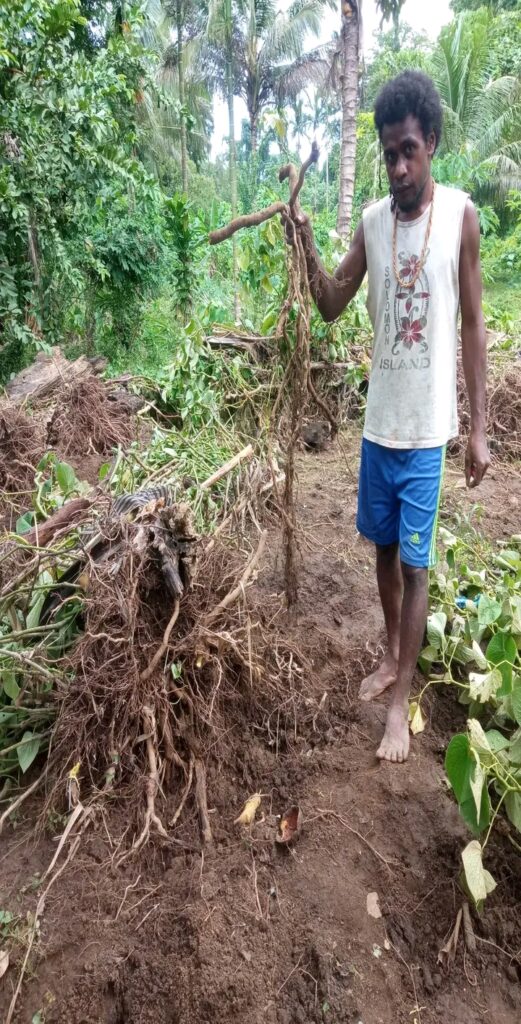 These two sister communities are comprised of more than two to three hundred families.
Community members speaking to ENVIRONMENT MEDIA said that they will experience a shortage of food in the coming months as most of their food crops were uprooted and washed away by floods caused by the heavy rain.
Some women claimed that the flood had caused damage to root crops and had raised their concerns calling for help from the responsible authorities.
They said that currently, most of their gardens are waterlogged – a major constraint to plant's growth and production, which will cause their plant to die.
"Cash crops such as Kava were also uprooted and washed by the flood.
"Potato gardens, cassava, Banana plants and most of the what we depend on such as cabbage were also gone,'' said the concerned community members.
They explained that the heavy rain also caused minor landslides at a few sites that caused damage to most of the gardens and roads in these communities.
They told ENVIRONMENT MEDIA that the flooding on Saturday caused by the heavy rain is the first of its kind to have happened in these two communities. They are now calling on their Member of Parliament and the responsible authorities in Malaita province and Honiara to quickly address the situation, otherwise, they would experience hunger in the coming months.