BY JOHN HOUANIHAU
LOCALLY produced Noni juice that's been manufactured into beverages by Wild Noni, an Australian-based company has been marketed through the major stores in the United States of America.
Noni fruits are organically grown, freshly harvested, and mature noni fruits are carefully selected washed, dried, and processed at the North West Guadalcanal Constituency Noni Processing factory.
Dettke's company has invested in and perfected the complex processes and requirements of harvesting, extracting, and preserving the product according to world standards.
Solomon Noni Corporation's owner, and Member of Parliament (MP) for North-West Guadalcanal, Hon. Bodo Dettke told ENVIRONMENT MEDIA that his company based in King George VI, east of Honiara has set a goal of capturing the European and US markets.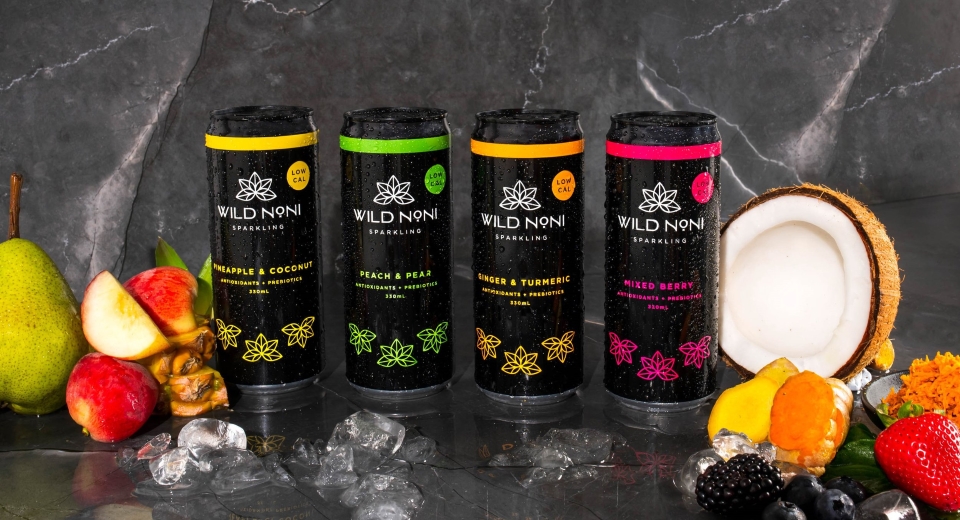 "A total of 250, 000 manufactured Wild Noni drinks has been promoted in 150 stores across the three US States of Washington, California, and Florida starting end of May.
"I am proud of the support made by some members of my family which paved the way for the delivery of noni juice puree onto the shores of the USA.
"So far, we are the only business in the Solomon Islands to export Noni juice puree to European and US markets," Hon. Dettke said.
Wild Noni produces natural and healthy fruit juices with healthy benefits like pineapple, pitch and pear, coconut, ginger, turmeric, and wild berry infused with Solomon Islands noni juice.
Likewise, Hon. Dettke noted that they have recently exported 4 tons of crude Noni juice to the United States after they obtained Food and Drug Administration (FDA) Export Certification from the United States.
"We managed to do exports to the US after we have waited for almost two years since you cannot send Noni to the USA without this requirement. We have now come from registering our trademark in London for wild Noni,'' he said.
"It's the first of its kind in the world.
"Therefore, we are hoping to talk to two major USA Noni company producers which can produce 15 to 20 million canned drinks a month
"Our next projected crude Noni juice export is 1 million which is equivalent to 8 tons or otherwise we might jump to 2 million (16 tons)," he added.
Hon. Dettke said since the COVID-19 pandemic, the North West Guadalcanal Constituency Noni Factory has managed to export 5 Noni shipments to Japan, Netherlands, and Hungary.
"Now they are repeating orders, meaning it is good quality. That is why I warn the Government if we want to export noni, we must have some control measures, and it's not all about hit and run and selling to oversee the market. It will paint a bad picture of the Solomon Islands for poor quality.
"We must produce good quality. Because it is not only us who are on the world market,'' he said.
Hon. Bodo's vision to introduce noni in 2017 was to help the people of North West Guadalcanal by providing an avenue to help subsistence farmers whose cash economy is largely based on selling fruit trees, vegetables, and cash crops, which now paves the way forward for his constituents, many of whom now have their own noni farms and are earning money from their noni trees.
The global noni juice industry had suffered under the pandemic and is making its comeback. In 2022 it was valued at "USD 242.64 million in 2022 and is expected to expand at a CAGR of 9.49% during the forecast period, reaching USD 418.09 million by 2028", according to Market Watch.