BY JOHN HOUANIHAU
John Samani did his form one to five at the St Joseph Tenaru in late 1990 after formally completing his primary school education at Takwoa primary school in North Malaita, Malaita province.
Since he left high school, Mr. Samani has had a strong mind to study Agriculture at the then Solomon Islands College of Higher Education (SICHE) Kukum Campus, however couldn't because the course was not offered onthat particular year.
Before Mr. Samani go into the teaching profession, he worked at the Harvest Pacific, working in the shops and the Iron bottom sound as a clerk.
According to Mr. Samani, becoming a teacher was not his dream job but his friends suggested that he take up teaching which is fitting for him.
According to the 48-year-old, even though it was not his dream he accepted his friends' suggestion and enrolled at SICHE now SINU to be a teacher.
Mr. Samani taught at Takwoa School as an English teacher in 1999 after completing his teaching program at SICHE in 1996.
From 1999 to 2008 he worked in the teaching profession before he went on to study and graduated with a Bachelor in Literature after completing his in-service study at the University of Goroka in Papua New Guinea in 2010.
He revealed that what has attracted most in his high school ventures was farming, especially rice farming.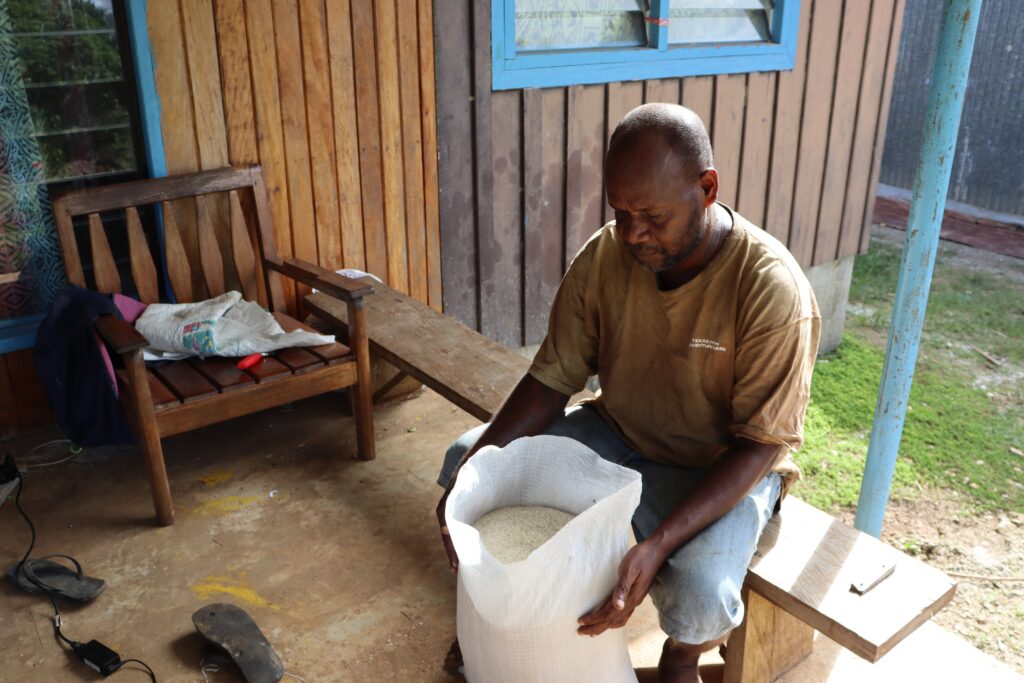 During his years at St Joseph Tenaru, Samani and his student colleagues spend 4 days per week working in the school's rice farm the only source of food for the school.
In Goroka, Samani also makes several visits to the school's farm site with fellow Agriculture Students witnessing firsthand the sight of bigger rice farms, carrots, etc, and how it is properly managed.
When he returned from PNG after his study he said he continued with his teaching profession.
However, his greatest concern which lives with him was how he can financially support his family, and his kids in school or his kid's marriage in the future as his current payslip obviously does not allow him to save money for the future.
"Hence, is the farming alternative," Samani said.
Mr Samani said he is proposing to retire from the teaching profession by the end of next year.
He is currently working with local rice farmers around Takwoa and nearby village in North Malaita since 2019 where they ventured into farming the rice commodity.
He said that by now, the total number of rice farmers around the Lau and Baelelea constituency is around 120 farmers and the number is increasing.