THE Minister of Foreign Affairs and External Trade, Hon. Jeremiah Manele, highlighted this at the AIS Blue Economy High Level Dialogue in Bali on Monday, October 9, 2023.
Reiterating the importance of the ocean for the Solomon Islands and for AIS, Minister Manele stated, "The ocean defines who we are as people and nation, as a key pillar of our development, and as the foundation of our future. The health of our ocean is crucial to the wellbeing of our people and planet, and all forms of life below and above water".
This statement is made in view of achieving Sustainable Development Goal (SDG) 14 by 2030.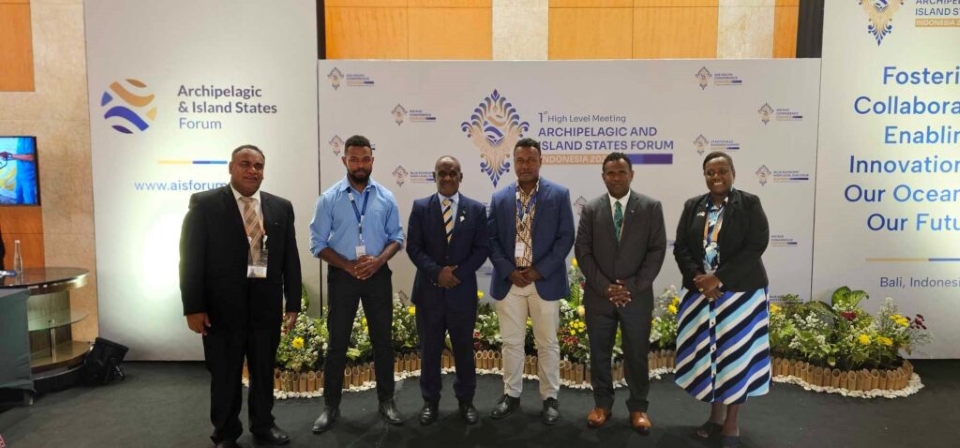 Minister Manele adds, "The Blue Economy should put people first. Respecting the rights of indigenous populations, whose traditional knowledge is invaluable, is important, and men and women should have equal opportunities in the marine sector to drive socio-economic growth".
Minister Manele further adds, "The Blue Economy should not be just an economic agenda but one that puts people first and consider the health of the ocean as critical".
On the issues and challenges faced in our ocean, Minister Manele calls on AIS members to work together with all development partners, including regional and international organizations and stakeholders such as non-governmental organizations (NGOs) and the private sector, to chart a brighter and more sustainable future for the benefit of AIS members and its people.
MFAET PRESS