BY JOHN CHRISMA
The Owner of Dolphins View beach in North West Guadalcanal, Alistair Morris Pae recently kept more than 300 turtles eggs on their beach at Aruligho and help them hatch.
Mr. Morris Pae said he kept those eggs safe for about 3 months since the day the mother turtle delivered them at their beach on the 30th of July 2021.
"My dog signals me to spot the turtle on that first day when the mother turtle came in from the sea to lay her eggs. I patiently waited for almost two hours for her return to the sea and went to check out the eggs she laid.
"I decided to keep and look after those turtle eggs and plan to release them freely since turtles take so many years to mature and some species vanishing," Mr. Morris Pae said.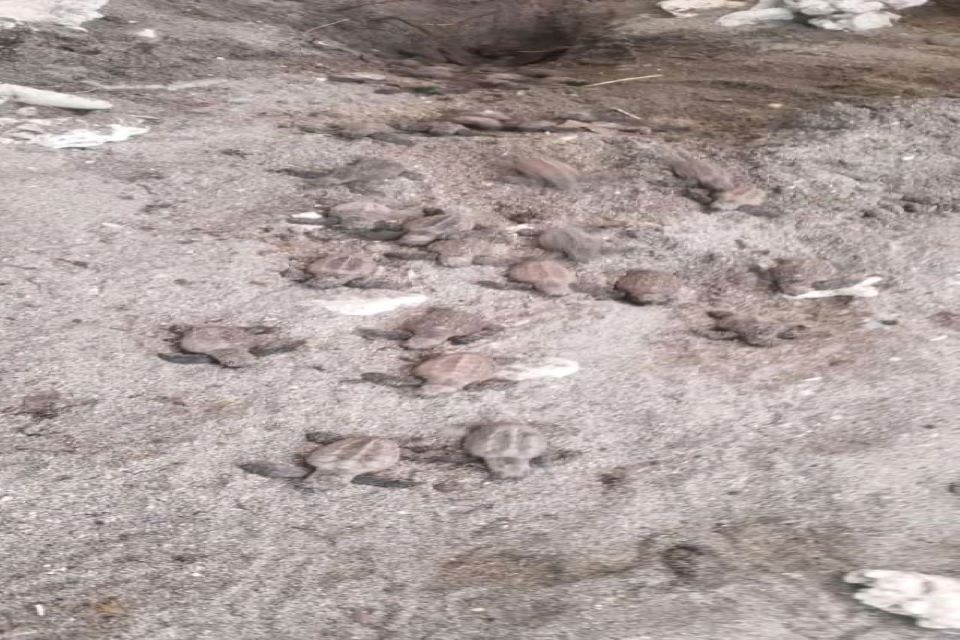 3 month later on the 3rd of October, 2021, he discovered the baby turtle has hatched and he was there to assist them back to the ocean.
He said this was the second time we help hatched turtle eggs at Dolphins View beach, the first was seven years ago in 2014," Morris said.
He said that the Dolphins View Beach is a breeding site for the turtles.
Morris said that since he loves nature, he also conserve the reefs outside the beach where the turtle hatched from.
"I also conserve the reefs in front of the beach from where the baby turtles were hatched and I put on a notice to the public that no fishing, diving or even picking of sea shell and other forms of harvesting to be done on those reefs to help manage and sustained the future generations," Alistair added.