BY JOHN HOUANIHAU
TODAY marks the eleventh time that the Solomon Islands Meteorological Services has issued a strong wind weather advisory for the entire nation.
The Solomon Islands meteorological service issued strong wind warning number eleven this morning, Friday, November 10, 2023, at 7:00 am, confirming that a strong wind warning is in effect for the majority of the island's waters.
"The current weather situation indicated that a trough lies over Solomon Islands and links to a low located just north of the islands whilst a general easterly wind flow persists south of the trough.
"Communities in the country will expect the easterly winds to reach 20 to 25 knots over most waters of Solomon Islands. Seas will be moderate to rough and low to moderate easterly swells with poor visibility in rain showers and thunderstorm areas.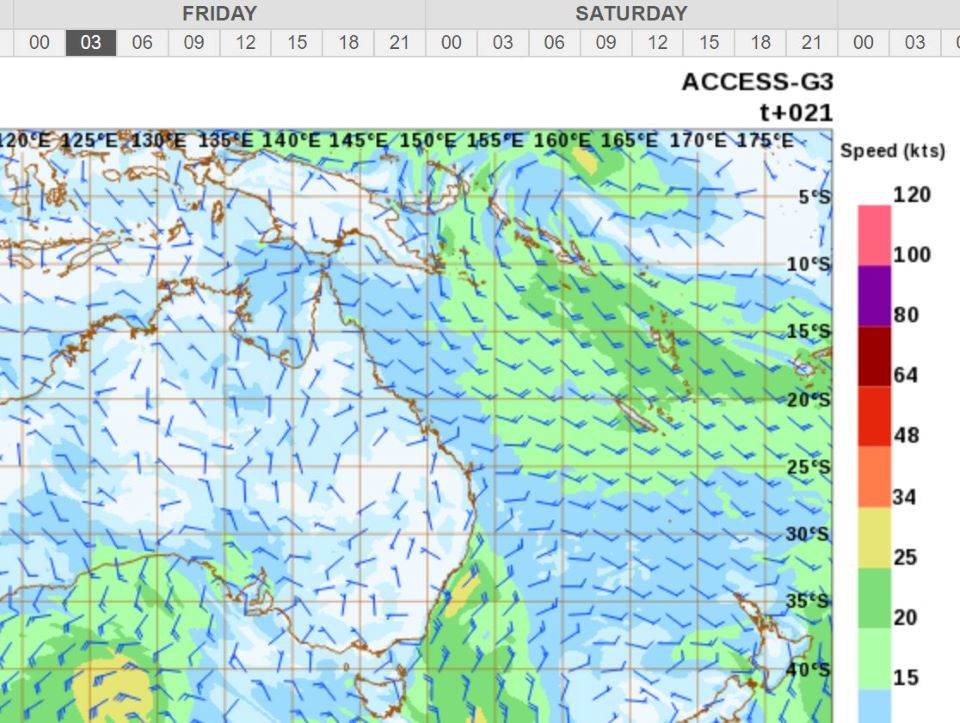 "Population in those areas should take precautionary measures as such strong winds have the potential to impact lives and properties.
"Sea travellers are urged to consider safety actions as such winds can produce dangerous wave conditions which are hazardous to small boats," Solomon Islands Meteorological Services said.
Solomon Islands Meteorological Services kindly ask the public to inform those with disabilities about this information.
This afternoon at 4:00 p.m., there will be another strong wind advisory issued.